6 years ago
Home Cooking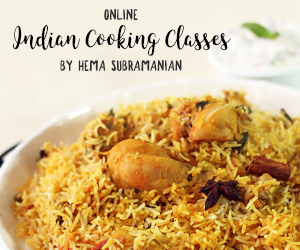 6 years ago
|
Home Cooking
DESCRIPTION
Chana Masala is a very spicy and delicious side dish. Chana masala is a very simple dish which is easy and quick to prepare, and it comes in several varieties. One such insanely famous varieties of this dish is the Dhaba style Chana Masala, where the taste can almost never be duplicated. We somehow tried and did duplicate the taste! So, we couldn't possibly keep this delicious recipe to ourself. So get those aprons on and get cooking!
Ingredients:
Chickpea - 100 ml (Soaked)
Water
Cooking soda - 1/4 tsp.
Salt to taste
Muslin Cloth
Cinnamon - 1 no.
Black Cardamom - 2 no.'s
Clove - 4 to 5 no.'s
Tea powder - 1 & 1/2 tsp.
Ghee - 2 tsp.
Grated Onion - 2 no.'s
Pounded Ginger - 1 tsp.
Grated Tomato - 2 no.'s
Turmeric powder - 1/2 tsp.
Chili powder - 2 tsp.
Coriander powder - 1 & 1/2 tsp.
Garam Masala powder - 1 tsp.
Cumin powder - 1 tsp.
Dry Ginger powder - 1 tsp.
Salt to taste
Yogurt/Curd - 3/4 cup
Few chopped Coriander leaves
Green chilli - 3 to 4 no.'s slit
Ginger julienne
Method:
1. Take a muslin cloth. Add cinnamon, black cardamom, cloves and some tea to the cloth and tie it up.
2. Take a pressure cooker, add chickpeas, water (water should cover the chickpeas completely), cooking soda, salt, and the tied muslin cloth. Pressure cook it for 4 to 5 whistles.
3. Take a wide saucepan, Add ghee, grated onion, and pounded ginger to the pan and saute well.
4. Once the raw smell goes off, add grated tomato, turmeric powder, chilli powder, coriander powder, garam masala powder, cumin powder, dry ginger powder and salt. Saute it well.
5. Add yogurt/curd and some coriander leaves. Close it with a lid for a few minutes.
6. Remove the muslin cloth and add the cooked chickpeas to the masala.
7. Check for seasoning.
8. Garnish it with slitted green chillies, ginger julienne and coriander leaves. Close it for few minutes.
9. Dhaba Style Chana Masala is ready to be served!
Best with:
This dish is best had with some Indian bread like naan, Roti, Chapati, or Paratha!
Watch more:
http://www.21frames.in/homecooking
Follow on Facebook:
https://www.facebook.com/HomeCookingShow
Follow on Instagram:
https://www.instagram.com/homecookingshow/
Follow us on Twitter:
https://twitter.com/VentunoCooking
Subscribe YouTube:
https://www.youtube.com/user/VentunoHomeCooking
A Ventuno Production :
http://www.ventunotech.com