4 years ago
Home Cooking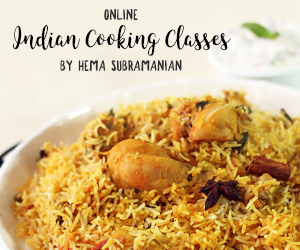 4 years ago
|
Home Cooking
DESCRIPTION
Dhaba Style Matar Masala (Green Peas Curry Recipe)
Ingredients
Oil - 1 Tbsp
Whole Spices
(Cinnamon, Clove, Cardamom & Stone Flower)
Onion - 1 No. Chopped
Green Peas - 1 Cup
Turmeric Powder - 1/4 Tsp
Kashmiri Chili Powder - 2 Tsp
Salt - 1 Tsp
Tomato Puree (4nos Tomatoes Blanched)
Water
Sugar - 1 Tsp
Garam Masala - 1/2 Tsp
Kasuri Methi
For Green Chili Paste
Green Chili - 4 Nos
Garlic - 6 Cloves Chopped
Ginger - A Piece Chopped
For Onion Cashew Paste
Oil - 1 Tbsp
Onion - 2 Nos
Cashew Nut - 10 Nos
4 Dhaba Style Curries (Vegetarian) recipe -
https://goo.gl/KQ1CKk
Dhaba Style Aloo Matar Keema recipe -
https://goo.gl/wFXUSd
#DhabaStyleMatarMasala #greenpeas #matarmasala #recipes #homecooking
Method
1. To make ginger chili paste – grind 4 green chills, 6 cloves chopped garlic, a piece of chopped garlic and grind it to a fine paste by adding some required water.
2. To make onion cashew paste – add oil to a hot pan, 2 roughly chopped onions, 10 cashews, then allow the mixture to cool and grind it to a fine paste with little water.
3. Heat the pan, add some oil, whole spices (cinnamon, cloves, cardamom pods and stone flower), finely chopped 1 onion, 2 spoons of ginger chili paste and 1 cup of fresh peas.
4. Add ¼ spoon of turmeric powder, 2 spoons of Kashmiri chili powder,1 spoon of salt, 4 tomato puree which has been blanched and add water as required.
5. Cook it for about 15 min with the lid closed.
6. Add 1 spoon of sugar, ½ spoon of garam masala.
7. Once the oil gets separated from the dish, add the onion cashew paste.
8. Finally, add some crushed Kasturi methi.
9. Serve it hot with some roti or chapati.
You can buy our book and classes on
http://www.21frames.in/shop
HAPPY COOKING WITH HOMECOOKING
ENJOY OUR RECIPES
WEBSITE:
http://www.21frames.in/homecooking
FACEBOOK -
https://www.facebook.com/HomeCookingShow
YOUTUBE:
https://www.youtube.com/user/VentunoHomeCooking
INSTAGRAM -
https://www.instagram.com/homecookingshow
A Ventuno Production :
http://www.ventunotech.com