6 years ago
Home Cooking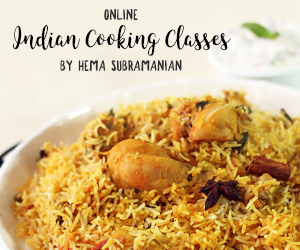 Dhaba Style Paneer Masala
6 years ago
|
Home Cooking
DESCRIPTION
Dhaba Style Paneer Masala
Ingredients
Paneer
Black Cardamom - 2 nos
Green Cardamom - 2 nos
Few pieces of Cinnamon
Few Cloves
Few Peppercorns
Bay leaf - 2 nos
Ghee - 2 tbsp
Onion - 2 nos finely chopped
Ginger garlic paste - 1 tsp
Tomatoes - 3 nos grated (skin removed)
Turmeric powder - 1/4 tsp
Salt to taste
Kashmiri Red chili powder - 2 tsp
Coriander powder - 1 tsp
Cumin powder - 1 tsp
Water - 1 cup
Gram flour - 2 tsp
Garam Masala powder - 1/2 tsp
Few Kasuri methi
Sugar - 1 tsp
METHOD:
1. Dry roast black cardamom, green cardamom, cinnamon, cloves few peppercorns and finally add bay leaves in a pan
2. Add ghee, onions & saute till it turns light brown.
3. Now, add ginger garlic paste, grated tomaotoes (skin removed) & saute it.
4. Then Add turmeric powder & salt. Saute till the raw smell goes and the oil separates.
6. Add Kashmiri red chili powder , coriander powder, cumin powder, gram flour & water. Close the lid & let it cook for few more minutes.
7. Once the oil got separated, add the paneer.
8. Finish the dish by adding gram masala & kasthuri methi. Mix it well.
9. Check for seasoning. Add sugar to balance the tangy taste.
10. Serve hot with paratha, tandoori rotis or naans.
WEBSITE:
http://www.21frames.in/homecooking
FACEBOOK -
https://www.facebook.com/HomeCookingShow
INSTAGRAM -
https://www.instagram.com/homecookingshow/
TWITTER -
https://twitter.com/VentunoCooking
A Ventuno Production :
http://www.ventunotech.com