3 years ago
Home Cooking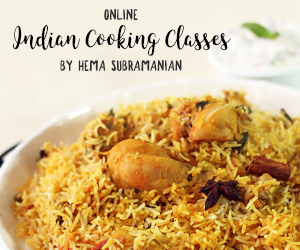 3 years ago
|
Home Cooking
DESCRIPTION
Double Ka Meetha
#DoubleKaMeetha #BreadSweet #Ramazanrecipes
Double Ka Meetha is a famous Hyderabadi dessert. It is rich and extremely tasty. If you have sudden guests dropping by, you could make this dessert in just a short amount of time. It is very easy to make and am sure that it will be a hit in your homes. It tastes best when served warm.
Prep time: 15 mins
Cook time: 45 mins
Number of servings: 4-5 persons
Ingredients
Sweet Bread - 1 Loaf
Milk - 500 ml
A Pinch Of Saffron
Unsweetened Khoa - 100 Gms
Oil For Deep Frying
Ghee - 2 Tbsp
Almond, Pista & Cashew Nuts
Raisins
Water - 1 1/2 Cups
Sugar - 1 1/2 Cups
Cardamom Powder - 1 Tsp
Method:
1. Cut the edges of the bread slices
2. Cut them into halves and keep them aside
3. Heat some oil for deep frying and add some ghee to the oil to add flavor. Traditionally the bread pieces are deep fried completely in ghee, you can choose whichever is convenient for you
4. Deep fry the bread slices and keep them in a bowl
5. Boil the milk along with some saffron strands
6. Once the milk comes to a boil, add the khova and stir it until it dissolves
7. Now pour the hot milk over the fried bread pieces and Let the bread pieces soak the milk
8. Meanwhile, make a sugar syrup by dissolving the sugar in the water and bring it to a boil
9. Add the cardamom powder and add the soaked bread pieces
10. Mix it carefully such that you still retain the shape the bread pieces
11. Roast the dry fruits and nuts in some ghee and add them to the Double Ka Meetha at this point
12. The Double Ka Meetha is ready to be served. This tastes best when served warm.
You can buy our book and classes on
http://www.21frames.in/shop
HAPPY COOKING WITH HOMECOOKING
ENJOY OUR RECIPES
WEBSITE:
http://www.21frames.in/homecooking
FACEBOOK -
https://www.facebook.com/HomeCookingShow
YOUTUBE:
https://www.youtube.com/user/VentunoHomeCooking
INSTAGRAM -
https://www.instagram.com/homecookingshow
A Ventuno Production:
http://www.ventunotech.com