5 years ago
Home Cooking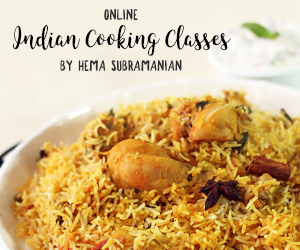 Drumstick Curry (Munakkaya Tomato Gujju Kura)
5 years ago
|
Home Cooking
DESCRIPTION
DRUMSTICK CURRY (Munakkaya Tomato Gujju Kura)
In this season, it is common to see veggie dishes with drumsticks at my house. Be it just a normal everyday meal or when am craving for some special gravy dish, the one dish that I mostly prepare is the Drumstick curry. The spicy deliciousness of the gravy combined with the healthy goodness of Drumsticks definitely makes this food item a heavenly dish. This lip-smacking Indian dish is a must for everyone to try at least once in their lives, hence why I share the recipe with you all, hoping you would prepare it someday too. It is a simple recipe made of drumstick pods cooked in a spiced curry of tomatoes and Indian Spices.
Ingredients:
Oil - 2 Tbsp
Urad Dal - 1/4 Tsp
Mustard seeds - 1/4 Tsp
Cumin seeds - 1/4 Tsp
Red chilli - 1 no.
Shallots - 1 cup (100 gms) chopped
Green chilli - 2 nos slit
Few Curry leaves
Tomato - 3 nos chopped
Drumstick - 3 nos
Salt to taste
Turmeric powder - 1/2 Tsp
Chilli powder - 2 Tsp
Garlic - 5 cloves (pounded)
Piece of Ginger (pounded)
Chopped Coriander leaves
Water
Coriander powder - 1 Tsp
Cumin powder - 1 Tsp
Method
1. Heat oil in a wide pan. Add the ingredients for tempering add urad dal, mustard seeds, cumin seed and red chilli.
2. Once the mustard seeds start splattering add chopped shallots, green chilli and curry leaves.
3. Saute the shallots until they turn brown in colour.
4. Now add tomatoes and cook till it becomes mushy.
5. Then add drumstick and mix well.
6. Add Salt, turmeric powder, chilli powder, pounded garlic (garlic with skin) ginger and mix well.
7. Add chopped coriander leaves, close and cook for few minutes.
8. Add enough water, close and cook the drumsticks.
9. Once the drumsticks are cooked garnish it with coriander powder, cumin powder, chopped coriander leaves and mix well.
10. Check for seasoning and turn off the stove.
11. Serve Munakkaya Tomato Gujju Kura with steaming rice.
Watch more:
http://www.21frames.in/homecooking
Follow on Facebook:
https://www.facebook.com/HomeCookingShow
Follow on Instagram:
https://www.instagram.com/homecookingshow/
Follow us on Twitter:
https://twitter.com/VentunoCooking
Subscribe YouTube:
https://www.youtube.com/user/VentunoHomeCooking
A Ventuno Production :
http://www.ventunotech.com