4 years ago
Home Cooking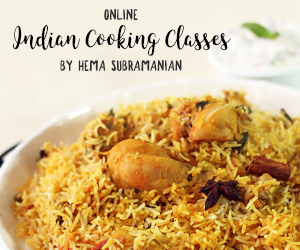 4 years ago
|
Home Cooking
DESCRIPTION
Egg Bonda
Prep time: 15 minutes
Cook time: 20 minutes
Number of servings: 4 persons
Ingredients
Boiled Eggs
Oil for deep frying
For the spice mix
Salt to taste
Turmeric powder - 1/4 Tsp.
Chili powder - 1 Tsp.
Pepper powder - 1/2 Tsp.
For the Batter
Besan/gram flour - 1/2 cup
Rice flour - 2 Tsp.
Salt to taste
Chili powder - 1 Tsp.
Pepper powder - 1/2 Tsp.
Ginger garlic paste - 1 Tsp.
Water
Method
1. Take a plate and add some salt, turmeric powder, chili powder and pepper powder. Mix well.
2. Take a boiled egg and cut some slits into it.
3. Roll the slitted egg in the spice mix until they are completely coated.
4. In a bowl, add some besan, rice flour, salt, chili powder, pepper powder, ginger-garlic paste, and water. Mix well to form a nice batter.
5. Dip the coated boiled eggs in this batter.
6. Meanwhile, heat some oil in a pan. Gently, drop the eggs into the pan and fry them on a medium-low flame until they turn into a beautiful golden-brown color.
7. Cut the bondas in half and sprinkle some chili powder over them.
8. Egg Bondas are ready to be served!
HAPPY COOKING WITH HOMECOOKING
ENJOY OUR RECIPES
WEBSITE:
http://www.21frames.in/homecooking
FACEBOOK -
https://www.facebook.com/Home-Cooking-Telugu-534747406970118
INSTAGRAM -
https://www.instagram.com/homecookingshow
A Ventuno Production :
http://www.ventunotech.com