3 years ago
Home Cooking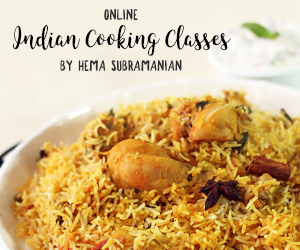 3 years ago
|
Home Cooking
DESCRIPTION
The best way to start off any meal is with some hot and spicy soup. But different restaurants offer different tastes. Haven't found your taste yet? You can always try out new places. Or, you can make your own. Here is a little recipe for you to try out and experiment with. Alter the quantity of the spices to your liking, and voila! You've found the one that satisfies your taste buds.
Egg Drop Soup
Ingredients
Water - 1 liter
Chicken stock cube - 1 no
Green Chili - 1 no
Soy Sauce - 1 tsp
Egg - 1 no
Corn flour - 1 tbsp
Salt
Pepper
Coriander leaves
Supplies:
Buy chicken stock cubes -
https://goo.gl/SDKVQ8
Buy soy sauce -
https://goo.gl/RkhQx5
Buy corn flour -
https://goo.gl/Q7pyhP
Method:
1.Pour water (1 liter) into a pot and heat it. (Buy pot at
https://goo.gl/fqghfq
)
2.In a cup dissolve the corn flour in a little water and keep aside.
3.While the water is heating, dissolve the chicken stock cube in the boiling water. To this add green chilies, soy sauce, and the corn flour solution. Add salt and pepper to taste.
4.Crack open an egg and whisk it nicely.
5.When the water bubbles up, add the egg gently, keep stirring while you drop the eggs.
6.Garnish with few coriander leaves (optional).
Spicy and Tasty Egg Drop Soup is ready to serve.
Visit our website –
http://www.21frames.in/homecooking
Follow us on Facebook –
https://www.facebook.com/HomeCookingShow
Follow us on Instagram –
https://www.instagram.com/homecookingshow/
Follow us on Twitter –
https://twitter.com/VentunoCooking
Subscribe to us on YouTube –
https://www.youtube.com/user/VentunoHomeCooking
A Ventuno Production –
http://www.ventunotech.com