2 years ago
Home Cooking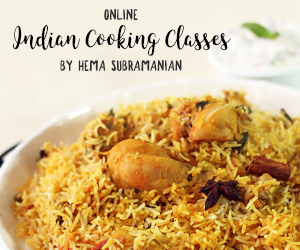 2 years ago
|
Home Cooking
DESCRIPTION
Egg Drop Soup
#EggDropSoup #ChickenStock #Souprecipe
I find a bowl of egg drop soup to be one of the most soothing and comforting food. It is the simplest of all the soups out there. This recipe requires chicken stock and I am going to show you how to make homemade chicken stock and an egg drop soup using the homemade chicken stock. It is very light on the stomach and the silky egg curd is sure to be a hit from the first savoring spoonful.
Prep time: 20 minutes
Cook time: 4 hours 30 mins
Number of Servings: 5-6 persons
Ingredients
To Make Chicken Stock
Chicken - 250 Gms
Garlic - 4 Cloves
Onion - 1 No.
Carrot - 2 Nos
Celery
Bay Leaf - 1 No.
Pepper - 1 Tsp
Rock Salt - 1 Tsp
Water - 1.5 Liters
To Make Egg Drop Soup
Chicken Stock
Ginger - 1 Tsp
Spring Onion Whites - 1/4 Cup
Soy Sauce - 2 Tsp
Egg - 4 Nos
Spring Onion Greens
Salt & Pepper
Mutton Rib Bone Soup recipe - http://bit.ly/2URsQ6t
Sweet Corn Chicken Soup Non-veg Soup recipe - http://bit.ly/2WUREMM
Method:
For the Chicken Stock
1. Put the leftover bones and skin from a chicken carcass into a large stock pot. Add celery, onion, carrots, coriander leaves, pepper, bay leaf and salt
2. Cover with water
3. Bring to a boil and immediately reduce heat to bring the stock to barely a simmer. Simmer partially covered at least 4 hours, occasionally skimming off any foam that comes to the surface.
4. Remove the bones and vegetables with a slotted spoon or spider ladle. Removing larger chunks prevents the stock from spilling while straining it through a sieve.
5. These aren't really good to eat. After 4 hours of cooking, all of the nutritional value has been cooked out of them so its best to discard them.
6. Pour the stock through the sieve into the bowl or pot to strain out any remaining solids.
7. Chicken stock is now ready to be used in your recipes
8. You can store this is in air-tight jars for upto 2 weeks in the fridge and upto 6 months in the freezer
For the Egg Drop Soup
1. Add chicken broth, ground ginger, spring onions, soy sauce to a saucepan; bring to a simmer.
2. Season it with pepper and salt
3. Meanwhile, place the eggs in a small bowl and whisk with a fork
4. Pour the eggs slowly, stirring the broth gently with your other hand with a ladle as you pour. Make sure that you stir the soup in one directions to get long uncut strands of egg. If you mix too vigorously, there's an high chance of cutting up the egg strands into very small pieces as they are delicate.
5. Let the soup simmer undisturbed for a few seconds to finish cooking the eggs. Serve immediately, topped with chopped spring onion greens.
You can buy our book and classes on
http://www.21frames.in/shop
HAPPY COOKING WITH HOMECOOKING
ENJOY OUR RECIPES
WEBSITE:
http://www.21frames.in/homecooking
FACEBOOK -
https://www.facebook.com/HomeCookingShow
YOUTUBE:
https://www.youtube.com/user/VentunoHomeCooking
INSTAGRAM -
https://www.instagram.com/homecookingshow
A Ventuno Production :
http://www.ventunotech.com