3 years ago
Home Cooking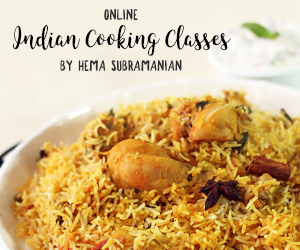 3 years ago
|
Home Cooking
DESCRIPTION
EGG FRITTATA
Frittata is a dish that can make its way into the menu, be it for breakfast, lunch, dinner or supper! A wholesome dish packed with the goodness of several vegetables and eggs, though common, this dish is a personal favourite of several people! The possibility of making use of left-over vegetable gives this dish an added advantage! Try out this incredibly easy recipe and make a delicious dish of Egg Frittata for your family and kids easily!
Ingredients:
Eggs - 6 nos
Olive oil - 3 tbsp
Onion - 1 no. thinly sliced
Few chopped Garlic
Red Bell Pepper - 1/4 thinly sliced
Red Wine Vinegar/Balsamic Vinegar - 2 Tsp
Salt to taste
Pepper - 1 Tsp
Few thinly sliced Zucchini
Method:
1. Heat some olive oil in a wide saucepan.
2. Add the onions, garlic and bell pepper to the pan. Saute them for a few minutes.
3. Add salt, red wine vinegar/balsamic vinegar and saute for about two minutes.
4. Turn off the stove & keep it aside.
5. Crack open the eggs into a mixing bowl. Add salt and pepper to the bowl. Whisk it.
6. Add a little water to dilute it and whisk again.
7. Heat some olive oil in a non-stick pan and coat it.
8. Pour the egg mixture into the pan and cook it on a low flame.
9. Top it with sauteed vegetables and place the Zucchini slices.
10. Cover the pan with a lid and let it cook.
11. Enjoy the Egg Frittata.
Visit our website –
http://www.21frames.in/homecooking
Follow us on Facebook –
https://www.facebook.com/HomeCookingShow
Follow us on Instagram –
https://www.instagram.com/homecookingshow/
Follow us on Twitter –
https://twitter.com/VentunoCooking
Subscribe to us on YouTube –
https://www.youtube.com/user/VentunoHomeCooking
A Ventuno Production :
http://www.ventunotech.com