9 months ago
Home Cooking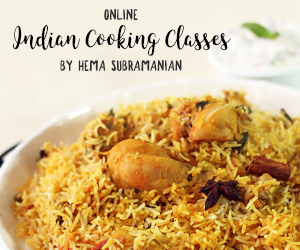 Eggless Chocolate Sooji Cake
9 months ago
|
Home Cooking
DESCRIPTION
EGGLESS CHOCOLATE SOOJI CAKE | Desserts & Cakes
Your kids not interested in those healthy dishes anymore? Has your kid turned into a chocoholic? You kid becoming more and more addicted to those desserts & cakes? These are the problems mothers these days face in every house. And their one worry? How to get those healthy grains into their kids' stomach. Simple. Do they like cakes? Then add those healthy grains to those cakes. Here is a simple recipe on how to make a healthy chocolate sooji cake. The healthiness of sooji combined with the addicting taste of chocolate. Topped with ice cream and chocolate syrup, this is sure to become your kid's favourite.
Ingredients
Maida/All-purpose flour - 1/2 cup
Sooji/Semolina/Rava - 1/2 cup
Sugar - 3/4 cup
Salt - 1/4 Tsp.
Baking powder - 2 Tsp.
Baking soda - 1 Tsp.
Cocoa powder - 1/4 cup
Milk - 1 cup (250 ml)
Melted Butter - 85 grams
Vanilla Essence - 1 Tsp.
For cake tin
Butter to grease
Flour to dust
For serving
Vanilla Ice cream
Chocolate sauce/syrup
Grated Milk/Dark chocolate
Supplies:
Buy cake tin –
https://goo.gl/Ftzm6P
Buy cocoa powder –
https://goo.gl/MPtHTG
Buy mixing bowl (glass) –
https://goo.gl/XuLbXe
Buy mixing bowl (plastic) –
https://goo.gl/3SQyKt
Method:
1. Take a huge mixing bowl and add all-purpose flour (maida), sooji (rava/semolina), sugar, salt, baking soda, baking powder and cocoa powder to the bowl.
2. Mix the ingredients together using a hand beater.
3. Then, pour the cup of milk into the bowl. Add the melted butter and vanilla essence to the contents of the bowl.
4. Mix well using a hand beater or electric beater so that no lumps are formed. Your cake batter is ready.
5. Now, take a cake tin (1/2 kg tin) and grease it well with some butter. Then, add some flour and dust the pan completely.
6. Pour the batter into the cake tin.
7. Preheat the oven to 180 degrees for 15 minutes.
8. After preheating the oven, place the cake tin in the oven and let it bake for 45 minutes on 180 degrees.
9. After the cake is baked, remove it carefully from the pan. Cut the cake evenly in two horizontally. Now, using a cutter, cut a circle from the middle.
10. Add a scoop of ice cream on top of the cake and pour chocolate sauce or chocolate syrup over it. Finally, top it with some grated milk chocolate or dark chocolate.
11. Voila! Your Sooji Chocolate cake with ice cream is ready for serving.
Visit our website –
http://www.21frames.in/homecooking
Follow us on Facebook –
https://www.facebook.com/HomeCookingShow
Follow us on Instagram –
https://www.instagram.com/homecookingshow/
Follow us on Twitter –
https://twitter.com/VentunoCooking
Subscribe to us on YouTube –
https://www.youtube.com/user/VentunoHomeCooking
A Ventuno Production –
http://www.ventunotech.com