1 year ago
Home Cooking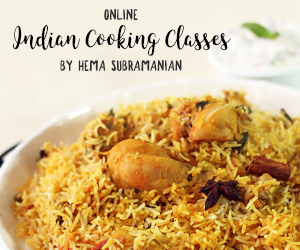 Eggless Red Velvet Cake Red Velvet Cake Valentine Special Cake Recipes Heart Shape Cake
1 year ago
|
Home Cooking
DESCRIPTION
Eggless Red Velvet Cake | Red Velvet Cake | Valentine Special Recipes | Heart Cake | Cake Recipes
You can find this recipe in Telugu here:
https://www.youtube.com/watch?v=Gf8Su...
Ingredients for Cake Batter:
Maida - 1 and half cups
Cocoa Powder - 2 tbsp
Salt - 1/2 tsp
Baking Soda - 1/2 tsp
Corn Flour - 1 tbsp
Sugar - 1 cup
Unsalted butter - 1/2 cup
Thick Buttermilk - 3/4 cup
Fresh Cream - 1/4 cup
Vinegar - 1/2 tsp
Vanilla Essence - 1/2 tsp
Red food colour - few drops
Ingredients for White Chocolate Ganache:
Fresh Cream - 250ml
White Chocolate - 350g
Method:
1. Sieve maida, cocoa powder, salt, baking soda and corn flour into a bowl.
2. In a separate bowl, add sugar, butter and cream it together.
3. To this add buttermilk, fresh cream, vinegar, vanilla essennce, red food color and beat it.
4. Once wet ingredients are combine, add the dry ingredients in small quantity and mix it.
5. Once all the flour mixture is incorporated, transfer it to the cake tin that is lined and greased.
6. Pre heat the oven for 15 mins at 180C.
7. Bake the cake for 1 hour at 180C.
8. For the white chocolate ganache, heat fresh cream and chopped white chocolate.
9. Once the chocolate is melted, let it cool down for an hour.
10. Remove the top layer of the cake.
11. Spread a layer of ganache and place the another layer of cake.
12. Cover the entire cake wth the white chocolate ganache and decorate it with cake crumble.
13. Place some strawberry slices and enjoy.
WEBSITE:
https://www.21frames.in/homecooking
FACEBOOK
https://www.facebook.com/homecookingt...
YOUTUBE:
https://www.youtube.com/HomeCookingTamil
INSTAGRAM -
https://www.instagram.com/homecooking...
A Ventuno Production :
https://www.ventunotech.com/