1 year ago
Home Cooking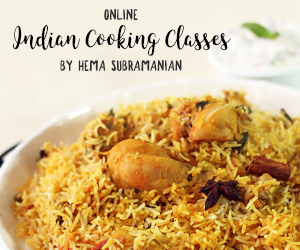 Eggless Tutti Frutti Cake
1 year ago
|
Home Cooking
DESCRIPTION
Prep Time: 20 mins
Cook Time: 30 mins
Servings: 8-9
To Make Tutti Fruitti Cake
Tutti Fruitti - 100 Gms
Maida / All Purpose Flour - 1 1/2 Cups
Baking Soda - 1/2 Tsp
Baking Powder -1 Tsp
Sugar - 3/4 Cup
Vanilla Essence - 1 Tsp
Curd - 3/4 Cup
Melted Butter - 1/2 Cup
Boiled Milk - 1/4 Cup
Today we are going to see how to make eggless Tutti Frutti cake recipe which is most common and tasty cake available in any bakery , This Tutti Frutti cake can be made with egg also if you want which makes it Tutti frutti with egg, here in the video I made the tutti frutti cake in oven , if oven not available we can make this cake without oven with steam as well. Making of this tasty eggless cake is very simple, quick and easy with limited steps and ingredients which involves making of batter and baking in oven. Hope you try this yummy homemade cake recipe at your home and enjoy.
Happy cooking with home cooking.
Method:
1. Take mixed colour tutti fruitti, maida in a bowl and mix well. Keep it aside.
2. For the dry ingredients, sieve maida, baking soda, baking powder into a large bowl and keep it aside.
3. For the wet ingredients, take sugar, vanilla essence and curd in a large bowl. Whisk it all well.
4. Add melted butter to the whisked mixture and whisk until it is creamy and thick.
5. Add the dry ingredients to this mixture in batches and keep mixing.
6. To this, add milk and mix everything again.
7. Add the coated Tutti Fruitti and mix everything again.
8. Grease a cake tin with butter and place a butter paper on the inside. Dust it all with some flour.
9. To this tin, transfer the prepared cake batter and even it out. Gently tap the tin to let the air bubbles out.
10. Sprinkle a few more tutti fruitti on the top.
11. Preheat the oven at 180 degrees centigrade for 15 mins and place the cake tin inside. Bake the cake at the same temperature for 30 mins.
12. Take the cake out, cut it into slices.
13. Eggless Tutti Fruitti Cake is ready to be served and enjoyed along with some hot tea or coffee by the side.
Our Other Videos:
Eggless Chocolate cake : https://youtu.be/zRL-FVNXh6c
Ding dong cake : https://youtu.be/pl4v9kutGMc
Egg 65: https://youtu.be/fTLDY9Ucgbo
Onion Vada : https://youtu.be/Lk37N03fl_o
Garlic Potato Bites: https://youtu.be/AAJNovVug-k
Paneer Cutlet : https://youtu.be/585uPUPZdWc
Veg Cutlet : https://youtu.be/h_5fGWCzUqI
You can buy our book and classes on
https://www.21frames.in/shop
HAPPY COOKING WITH HOMECOOKING
ENJOY OUR RECIPES
WEBSITE:
https://www.21frames.in/homecooking
FACEBOOK
https://www.facebook.com/homecookings...
YOUTUBE:
https://www.youtube.com/HomeCookingShow
INSTAGRAM -
https://www.instagram.com/homecooking...
A Ventuno Production :
https://www.ventunotech.com/