4 years ago
Home Cooking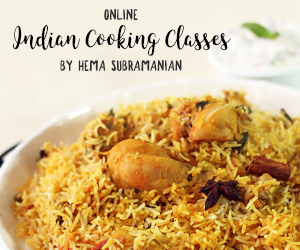 4 years ago
|
Home Cooking
DESCRIPTION
Falafel with Hummus
#Falafel #hummus #chickpea
Falafel is an extremely tasty middle eastern delicacy. It is so soft inside and has a crispy texture on the exterior. It is best had with hummus. It is a creamy dip made with chickpeas that is so yummy and healthy. I am going to show you both the recipes. This is a great party appetizer and it can also be had as a snack or as a filling for wraps.
Prep time: 8 hours
Cook time: 90 mins
Number of Servings: 5-6 persons
Ingredients
To Make Falafel
Chickpea - 1 Cup
Onion - 1 No. Chopped
Green Chili - 3 Nos
Garlic - 5 Cloves
Lemon Juice - 1 Tsp
Cumin Seeds - 1 Tsp
Coriander Powder - 1 Tsp
Baking Soda - 1/4 Tsp
Salt - 1 Tsp
Coriander Leaves
Oil For Deep Frying
To Make Hummus
White Sesame Seeds - 1/4 Cup
Extra Virgin Olive Oil - 2 Tbsp
Chickpea - 1 Cup
A Pinch Of Baking Soda
Tahini Paste
Lemon Juice - 2 Tbsp
Garlic - 2 Cloves
Salt - 1 Tsp
Cumin Powder - 1/2 Tsp
Extra Virgin Olive Oil - 2 Tbsp
Hot Water - 2 Tbsp
Method
Falafel
1. Soak a cup of dried chickpeas overnight
2. Strain the chickpeas and add it to a food processor
3. Add all the remaining ingredients to the food processor
4. Pulse it at intervals
5. Pulse it till you get very small crumbles of the mixture
6. Make sure not to grind it to a fine paste
7. Make small round balls or patties
8. Heat some oil for deep-frying
9. Drop the balls into the hot oil and deep fry them till they get even brown color on the exterior
10. Once it turns color, take them out and serve them hot with hummus
Hummus
1. Soak the chickpeas in water overnight
2. Cook them with some baking soda till they become very soft and mushy and the skin peels off the chickpeas
3. Add all the ingredients to a food processor (except hot water and oil)
4. Grind it to a smooth paste by adding oil and hot water while its grinding
5. Once it is smooth, transfer it to a shallow bowl and add olive oil and paprika and serve it chilled.
You can buy our book and classes on
http://www.21frames.in/shop
HAPPY COOKING WITH HOMECOOKING
ENJOY OUR RECIPES
WEBSITE:
http://www.21frames.in/homecooking
FACEBOOK -
https://www.facebook.com/HomeCookingShow
YOUTUBE:
https://www.youtube.com/user/VentunoHomeCooking
INSTAGRAM -
https://www.instagram.com/homecookingshow
A Ventuno Production:
http://www.ventunotech.com