3 years ago
Home Cooking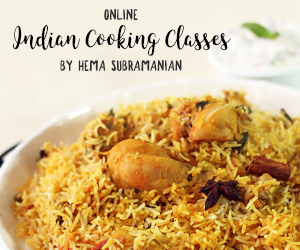 Farasbi Chi Sabji (Green Beans Sabzi)
3 years ago
|
Home Cooking
DESCRIPTION
Prep Time: 10 minutes
Cook time: 20 minutes
Number of servings: 2-3 persons
Goda masala powder: https://bit.ly/2rkKrqf
Sprouts Sabji: https://bit.ly/2IfyMUa
Ingredients
Peanuts - 2 Tbsp
Oil
Mustard seeds - 1/2 Tsp
Hing/Asafoetida powder - 1/4 Tsp
Few Curry leaves
Beans - 200 gms
Turmeric powder - 1/4 Tsp
Chili powder - 1 Tsp
Salt to taste
Goda Masala powder - 2 Tsp [Recipe link:
https://goo.gl/nSz8wr
]
Jaggery - 1 Tsp
Peanut powder - 2 Tsp
Lemon juice
Method:
1. Roast the peanuts cool it and remove the skin.
2. Grind to a fine powder. Peanut powder is ready to keep aside.
3. Heat oil in a pan. Add mustard seeds, hing/asafoetida powder, curry leaves, beans and saute well for minutes.
4. Now add turmeric powder, chili powder, salt, goda masala powder and mix well.
5. Close and cook on low flame.
6. Beans are cooked, add jaggery, peanut powder and mix well.
7. Finally, add lemon juice and mix well. Turn off the stove and serve.
8. Enjoy the farasbi chi sabji with chapati and rice.