4 years ago
Home Cooking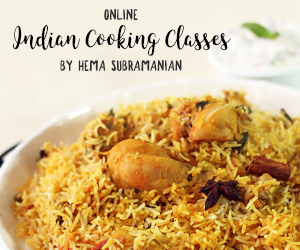 4 years ago
|
Home Cooking
DESCRIPTION
Fish Curry Recipes
#FishCurry #Nethilifishcurry #dryfish #homecooking
3 Easy Fish Fry Recipes -
https://goo.gl/7GY4wB
Fish Biryani recipe -
https://goo.gl/VptyUi
Fish Curry
Ingredients
Seer Fish - 5 pieces (Any Single bone fish)
Turmeric powder - 1/2 tsp
Chili powder - 2 tsp
Salt to taste
Oil - 2 Tbsp
Mustard seeds - 1/2 tsp
Fenugreek seeds - 1/4 tsp
Fennel seeds - 1 tsp
Cumin seeds - 1 tsp
Grated Onion - 2 nos
Pounded Garlic
Pounded Ginger
Grated Tomato - 2 nos
Turmeric powder - 1/2 tsp
Chili powder - 1 tsp
Kashmiri Chili powder - 2 tsp
Coriander powder - 1 tsp
Salt to taste
Tamarind puree - 2 Tbsp
Water
Powdered Jaggery - 1/2 tsp (Optional)
Method:
1. Take a bowl, add seer fish or any single bone fish, turmeric powder, chili powder and salt. Gently rub the spices on the fish and let it marinate for 15 minutes.
2. Take a pan, add oil and shallow fry the fish on both sides until slightly brown. Keep it aside.
3. In the same oil pan, add mustard seeds, fenugreek seeds, fennel seeds, cumin seeds, grated onion, pounded garlic, pounded ginger and saute till the onion turns brown.
4. Add grated tomato, turmeric powder, chili powder, kashmiri chili powder, coriander powder, salt and saute well till the oil separates.
5. Add tamarind puree, water and let it simmer for few minutes.
6. Add shallow fried fishes. Close & cook the fish on medium flame.
7. Finally add jaggery powder (optional) and coriander leaves
Delicious Calcutta style fish curry is ready to serve!
Nethili Fish Curry
Ingredients
For Coconut Paste
Coconut Grated - 1/2 Cup
Cumin Seeds - 1/2 Tsp
water
Nethili / Anchovies
Coconut Oil - 2 Tbsp
Mustard Seeds - 1 Tsp
Fenugreek Seeds - 1/4 Tsp
Shallots - 20 Nos
Green Chili - 2 Nos
ginger Garlic Paste - 1 Tsp
Tomato - 1 No
Turmeric Powder - 1/2 tsp
Chili Powder - 3 Tsp
Coriander Powder - 1 Tsp
Tamarind Puree - 1/2 Cup
Curry Leaves
Water
Salt
Method:
1. To make the masala paste, add coconut, cumin seeds, and water to a mixer grinder.
2. Grind it to a fine paste.
3. Heat a clay pot and add coconut oil.
4. Add mustard seeds and fenugreek seeds to the hot oil.
5. Once the mustard seeds splutter, add the sliced shallots and slit green chillies.
6. Saute the onions until they are golden brown in colour.
7. Add the ginger garlic paste and chopped tomatoes and give it a stir.
8. Add turmeric powder, chilli powder, coriander powder, salt, tamarind puree, and water.
9. Let it come to a boil and add the coconut masala paste.
10. Add some water, curry leaves and cook the close the pot and cook it.
11. After the raw smell has gone, add the nethili fish pieces slowly into the pot.
12. Do not stir the pot with a ladle as it may break the fish pieces.
13. Close the pot and cook it till the fish pieces are cooked.
14. Your nethili/anchovy fish curry is ready.
15. You can have this curry with steamed rice, dosa, idli, appam or idiyappam.
Dry Fish Curry
Ingredients
Dry Seer Fish - 200 gms
Brinjal - 6 nos
Drumstick - 2 nos
Water - 2 cups
Gingelly Oil - 3 Tbsp
Mustard seeds - 1 Tsp
Fenugreek - 1/4 Tsp
Garlic
Shallots - 1 cup
Curry leaves
Onion - 1 no. chopped
Ginger garlic paste - 1 Tsp
Green chili - 2 nos slit
Tomato - 3 nos chopped
Turmeric powder - 1/4 Tsp
Chili powder - 4 Tsp
Diluted Tamarind puree - 1 cup
Rock Salt
You can buy our book and classes on
http://www.21frames.in/shop
HAPPY COOKING WITH HOMECOOKING
ENJOY OUR RECIPES
WEBSITE:
http://www.21frames.in/homecooking
FACEBOOK -
https://www.facebook.com/HomeCookingShow
YOUTUBE:
https://www.youtube.com/user/VentunoHomeCooking
INSTAGRAM -
https://www.instagram.com/homecookingshow
A Ventuno Production :
http://www.ventunotech.com