4 years ago
Home Cooking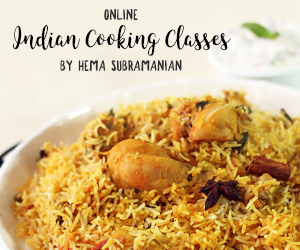 4 years ago
|
Home Cooking
DESCRIPTION
French fries
#Frenchfries #Potato #Fingerchips #potatorecipes #Snacks #easySnacksrecipes #kidssnacks
Ingredients
Potato - 3 nos
Oil for deep frying
To make Spice mix
Chili Powder - 1/2 Tsp
Salt - 1/2 Tsp
Garlic Powder - 1/2 Tsp
Method:
1. Wash and peel the potatoes
2. Cut them into thick pieces
3. Put them in a bowl of water and let it rest for about 30 mins
4. After 30 mins, wash the potatoes for a couple of times
Pat dry the potato pieces completely
5. Heat some oil for deep frying on low flame
6. Slowly drop the potatoes into the oil and oil blanch the potatoes for about 10 mins
7. Take the potatoes out from oil and lay them and let them come to room temperature
8. Meanwhile, make a spice mix for the fries
9. In a bowl, mix red chili powder, salt and garlic powder and keep this aside
10. After the potatoes have come to room temperature, heat the oil on medium high flame and fry the potatoes for about 2-3 mins
11. Take them out and lay them on a plate lined with tissue paper
12. Add the fries to a bowl, add the spice mix and toss them together
13. Serve the fries hot with ketchup.
You can buy our book and classes on
http://www.21frames.in/shop
HAPPY COOKING WITH HOMECOOKING
ENJOY OUR RECIPES
WEBSITE:
http://www.21frames.in/homecooking
FACEBOOK -
https://www.facebook.com/HomeCookingShow
YOUTUBE:
https://www.youtube.com/user/VentunoHomeCooking
INSTAGRAM -
https://www.instagram.com/homecookingshow
A Ventuno Production:
http://www.ventunotech.com