4 years ago
Home Cooking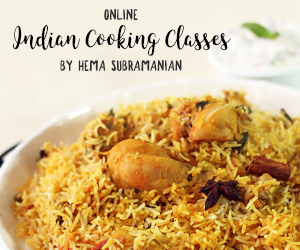 Garlic Bread Bites with Cheese Sauce
4 years ago
|
Home Cooking
DESCRIPTION
Garlic Bread Bites with Cheese Sauce

#GarlicBread #CheeseSauce #bread

Instant Bread Dosa recipe - http://bit.ly/2NketVS
Masala Bread Toast recipe - http://bit.ly/2TYsgnj

These irresistible garlic bread bites can be served as an appetizer or a snack. You can also add them sprinkled over soups or salads. I am also going to show you how to make a cheese sauce that serves as a dip to the garlic bread bites. Serve the crunchy garlic bread bites with a cheese sauce.

Prep time: 20 mins
Cook time: 45 mins
Number of Servings: 4-5 persons

Ingredients

Brown Bread - 1 Loaf
Unsalted Butter - 1 1/2 Tbsp
Extra Virgin Olive Oil - 1 Tbsp
Garlic - 2 Tbsp Chopped
Italian Seasoning - 1 Tbsp
Pepper
Chili Flakes - 1 Tsp

To Make Cheese Sauce
Unsalted Butter - 2 Tbsp
Maida - 2 Tbsp
Milk - 1 Cup (Boiled Milk At Room Temperate)
Cheddar Cheese - 200 Gms
Pepper
Italian Seasoning - 1 Tsp (Optional)

Method
1. Cut the loaf into small bite-sized pieces
2. Toast the bread pieces until browned but still soft inside
3. Add the butter, garlic, red pepper flakes, oregano, and salt to a pan.
4. Saute it for a few mins and add the toasted bread pieces to the butter and saute them
5. Melt the butter in a medium-size skillet over medium heat.
6. Once the butter is melted add the flour.
7. Whisk until it combines into a smooth blond paste and starts to bubble around the edges.
8. Add the milk to the skillet and continue whisking.
9. Once the milk is incorporated, raise the heat to high and bring to a boil.
10. Once the milk has reached a boil, quickly lower the heat and reduce to a simmer. Allow the sauce to thicken slightly.
11. Add the pepper and salt and whisk to combine.
12. Turn off the heat, and remove the skillet from the stove. Add the cheese and gently stir, allowing the cheese to melt.
13. When the cheese is completely melted and the mixture smooth in consistency, the nacho cheese sauce is ready to serve. Enjoy immediately, as the sauce will get firm as it sits.

To reheat: ONLY reheat on the stovetop in a pan (no microwave here). Heat the cheese in a skillet over medium-low heat until melted and warm. Add 2 tbsp of water and whisk until the cheese looks smooth and creamy again (adding moisture should restore that creamy smooth texture).