6 years ago
Home Cooking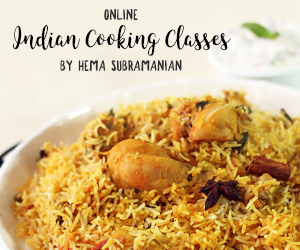 Gongura Pachadi (Gongura Chutney)​​​​
6 years ago
|
Home Cooking
DESCRIPTION
Gongura Pachadi (Gongura Chutney)
Ingredients
Gongura/Sorrel Leaves - 2 bunches
Rock Salt
For Dry Ingredients
Oil - 2 tsp
Coriander seeds - 2 Tbsp
Cumin seeds - 1 & 1/2 tsp
Chana Dal - 1 tsp
Fenugreek seeds - 1/4 tsp
Red chili - 20 to 25 nos
For Tempering
Oil
Urad Dal - 1 tsp
Mustard seeds - 1 tsp
Asafoetida powder - 1 tsp
Red chili - 4 nos
Pounded Garlic
Few Curry leaves
Method:
1. Take a pan, add oil, coriander seeds, cumin seeds, channa dal, fenugreek seeds, red chillies and roast it for 2 minutes. Keep it aside, let it cool.
2. Take a pan add gongura leaves and cook for 5 to 7 minutes till it turns to light brown. And turn off the stove, let it cool.
3. Grind the dry ingredients, cooked gongura leaves and rock salt. No need to add water.
4. For tempering, take a pan add oil, urad dal, mustard seeds, asafoetida powder, red chillies, garlic cloves and curry leaves.
5. Finally add grinded gongura and mix it well.
Tangy gongura pachadi is ready! Serve with hot steaming rice.
FACEBOOK -
https://www.facebook.com/HomeCookingShow
YOUTUBE:
https://www.youtube.com/ventunohomecooking
INSTAGRAM -
https://www.instagram.com/homecookingshow/
TWITTER -
https://twitter.com/VentunoCooking
A Ventuno Production :
http://www.ventunotech.com