4 years ago
Home Cooking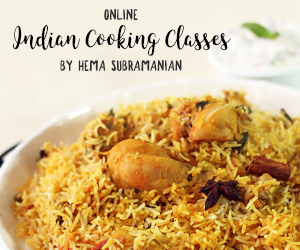 4 years ago
|
Home Cooking
DESCRIPTION
Gongura is a traditional Andhra delicacy. It is made with Gongura leaves that is filled with nutrients and Toor dal that is filled with proteins. This dish has spicy and sour notes to it. Here's the recipe for this delicious one-pot dal.
Prep time: 10 minutes
Cook time: 30 minutes
Number of Servings: 4-5 persons
Andhra Gongura Mamsam (Mutton Curry) recipe:
https://goo.gl/X3Quqw
Gongura Pachadi (Gongura Chutney)​​ recipe:
https://goo.gl/3Ng5LT
Ingredients
Gongura leaves
Toor Dal - 250 ml
Water - 4 cups
Turmeric powder - 1/4 Tsp
Onion - 2 nos chopped
Green chili - 2 nos slit
Garlic
Salt
For Tempering
Ghee - 2 Tsp
Mustard seeds - 1/2 Tsp
Urad Dal - 1 Tsp
Red chili - 2 nos
Garlic
Asafoetida powder - 1/2 Tsp
Curry leaves
Method
1. Wash the Gongura leaves to remove any dirt or dust.
2. I am chopping the leaves for this recipe, but you can also use the leaves as a whole.
3. This recipe requires just one pot to cook. So take a pressure cooker preferably, and add the toor dal
4. Add some water and turmeric powder to the dal.
5. Add some finely chopped onions, slit green chilies and crushed garlic cloves
6. Now add the Gongura leaves to the pressure cooker and pressure cook the ingredients for about 15 whistles on medium flame. Since the gongura leaves are sour, the dal takes longer to cook evenly so make sure to cook them on a medium flame for a longer period of time.
7. After the pressure is released, open the pressure cooker and add salt and mash the dal along with the gongura leaves to get the flavors mixed.
8. Now to temper the dal, heat a small pan with some ghee
9. Add mustard seeds, urad dal, red chilies, crushed garlic, asafoetida powder, and curry leaves and roast them in hot ghee to release their flavors.
10. Now add the tempered ingredients on top of the dal and mix it well.
11. Gongura Pappu is ready to be served.
It tastes best with steamed rice with a dollop of ghee.
HAPPY COOKING WITH HOMECOOKING
ENJOY OUR RECIPES
WEBSITE:
http://www.21frames.in/homecooking
FACEBOOK -
https://www.facebook.com/HomeCookingShow
YOUTUBE:
https://www.youtube.com/user/VentunoHomeCooking
INSTAGRAM -
https://www.instagram.com/homecookingshow
A Ventuno Production :
http://www.ventunotech.com