4 years ago
Home Cooking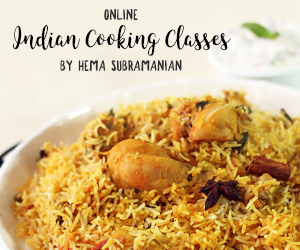 4 years ago
|
Home Cooking
DESCRIPTION
Green Chilli Pickle | Hari Mirch ka Achar | Achaar Recipes
Ingredients
Green Chilli - 100 gms
Yellow Mustard - 100 gms
Turmeric powder - 1 Tsp
Juice of 2 Lemon
Mustard Oil - 4 Tbsp
Fennel powder - 1 Tsp
Fenugreek powder - 1/4 Tsp
Asafoetida powder - 1 Tsp
Salt
Green Chilli Chicken recipe:
https://goo.gl/ZBFSUg
Chilli Poppers recipe:
https://goo.gl/LASyQy
You can buy our book and classes on
http://www.21frames.in/shop
Method:
1. Remove the stock from green chilli and cut into quarter inch pieces.
2. To the blender add yellow mustard and grind to a coarse powder.
3. In a wide bowl add the cut green chilli, salt, turmeric powder, juice of 2 lemons, and mix well. Keep it aside.
4. Heat Mustard oil in a pan.
5. Once the oil is hot add the ground yellow mustard powder, fennel powder, and fenugreek powder.
6. Keep the flame on low and cook for 2 mins.
7. Now add asafoetida powder, salt and mix well.
8. After 2 mins add the green chilli and mix well.
9. Turn off the stove. You can bottle it and refrigerate it and use it within a week.
10. Your Green Chilli Pickle/Hari Mirch ka Achar is ready.
HAPPY COOKING WITH HOMECOOKING
ENJOY OUR RECIPES
WEBSITE:
http://www.21frames.in/homecooking
FACEBOOK -
https://www.facebook.com/HomeCookingShow
YOUTUBE:
https://www.youtube.com/user/VentunoHomeCooking
INSTAGRAM -
https://www.instagram.com/homecookingshow
A Ventuno Production :
http://www.ventunotech.com