1 year ago
Home Cooking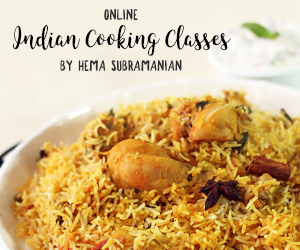 Green Gram Curry Mung Bean curry Whole Moong Dal Curry Healthy Recipes Side Dish for Chapati
1 year ago
|
Home Cooking
DESCRIPTION
To Make Green Gram Curry

Green Gram - 1/2 Cup
Water
Turmeric Powder - 1/2 Tsp
Salt - 1/2 Tsp
Ghee - 1 Tbsp
Oil - 2 Tsp
Cumin Seeds - 1 Tsp
Asafoetida Powder - 1/4 Tsp
Onion - 2 Nos
Green Chilli - 3 Nos
Ginger Garlic - 1 Tsp
Tomato - 3 Nos
Turmeric Powder - 1/4 Tsp
Red Chilli Powder - 2 Tsp
Coriander Powder - 1 Tsp
Salt - 1 Tsp
Garam Masala - 1/2 Tsp
Coriander Leaves

Method:

1. Soak the green gram overnight in water.
2. Put the soaked green gram in a pressure cooker, add water, turmeric powder and salt.
3. Cook till 2 whistles on medium flame.
4. To a pan, add ghee and oil. To this add cumin, asafoetida powder and saute.
5. Add onions, green chilies and curry leaves. Fry till the onions turn golden in colour.
6. Add the pounded ginger and garlic, stir and then add the tomatoes and cook until they are mushy.
7. For seasoning, add turmeric powder, red chili powder, coriander powder, salt. Mix well and cook for 3 mins.
8. Transfer the cooked green gram to the pan and add water. Mix well and add garam masala powder.
9. Mix everything and let it cook for about 5 mins.
10. Finally add the coriander leaves.
11. Serve the healthy and tasty Green Gram Curry hot with a dollop of ghee on the top!