4 years ago
Home Cooking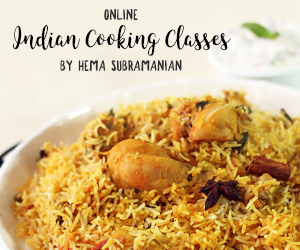 4 years ago
|
Home Cooking
DESCRIPTION
Gud ka Halwa
Gud Ka Halwa is a tasty traditional sweet dish made from jaggery and semolina. A traditional Indian dish, it is mostly prepared during the cold season and winters, as jaggery and ghee lend warmth to the body. This recipe is very simple and easy to make, perfect when guests come over, or for a festival or celebration.
Prep time: 10 minutes
Number of Servings: 3-4 persons
Cook time: 20 minutes
Ingredients
Jaggery - 1 cup
Semolina - 1/2 cup
Water - 2 cups
Ghee - 50 gms
Cashews
Raisins
Cardamom - 3 no
Almonds
Pistachios
Method
Dissolve the jaggery in water and bring it to a boil.
Once the jaggery is completely dissolved, turn off the stove and keep it aside.
In a pan, heat up some ghee and roast cashews and raisins till they become golden in colour.
Now roast the semolina in the same pan till they become golden in colour.
Strain the jaggery to the pan.
Close the lid and cook the semolina on low flame.
After about 10 minutes check if the semolina is cooked. The semolina should be cooked perfectly without any water left out.
add the cardamom powder to the halwa
Add 2-3 teaspoons of ghee
Add roasted cashews and raisins and mix it well
Garnish it with almonds and pistachios
Gud ka Halwa is now ready to serve.
WEBSITE:
http://www.21frames.in/homecooking
FACEBOOK -
https://www.facebook.com/HomeCookingShow
INSTAGRAM -
https://www.instagram.com/homecookingshow/
TWITTER -
https://twitter.com/VentunoCooking
A Ventuno Production :
http://www.ventunotech.com