2 years ago
Home Cooking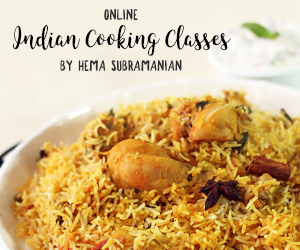 Hema's 2 Fast Food snacks Combo French Fries Veg Paneer Burger
2 years ago
|
Home Cooking
DESCRIPTION
French Fries
Ingredients

Potato - 3 nos
Oil for deep frying

To make Spice mix
Chili Powder - 1/2 Tsp
Salt - 1/2 Tsp
Garlic Powder - 1/2 Tsp

Method:
1. Wash and peel the potatoes
2. Cut them into thick pieces
3. Put them in a bowl of water and let it rest for about 30 mins
4. After 30 mins, wash the potatoes for a couple of times
Pat dry the potato pieces completely
5. Heat some oil for deep frying on low flame
6. Slowly drop the potatoes into the oil and oil blanch the potatoes for about 10 mins
7. Take the potatoes out from oil and lay them and let them come to room temperature
8. Meanwhile, make a spice mix for the fries
9. In a bowl, mix red chili powder, salt and garlic powder and keep this aside
10. After the potatoes have come to room temperature, heat the oil on medium high flame and fry the potatoes for about 2-3 mins
11. Take them out and lay them on a plate lined with tissue paper
12. Add the fries to a bowl, add the spice mix and toss them together
13. Serve the fries hot with ketchup.


Paneer Burger
Ingredients

Paneer - 400 Gms
Burger Buns
Ghee
Cheese Slice
Lettuce
Onion Rings
Tomato Slice

To Make Marinade
Kashmiri Chili Powder - 2 Tsp
Chaat Masala - 1 Tsp
Garam Masala - 1 Tsp
Salt - 1/2 Tsp
Pepper
Juice Of 1/2 Lemon
Fresh Cream/curd - 2 Tbsp
Water

To Make Spicy Mayonnaise
Mayonnaise - 1/2 Cup
Schezwan Paste - 4 Tsp

Method:
In a bowl, mix red chili powder, chaat masala, fresh cream, salt, garam masala, pepper powder, lemon juice
Add water and make a thick paste
Cut the paneer into thick pieces
Spread the marinade onto the paneer pieces evenly
Let it marinate for 15 minutes
Fry the paneer piece till it is evenly golden brown in color on all sides
In a bowl, mix mayonnaise and schezwan paste together
Cut the burger buns into halves and toast them
On side of the bun, spread the spicy mayo, place the grilled paneer, cheese slice, place some lettuce, place some tomato slices, onion slices
Spread some spicy mayo on the other half of the burger bun and place the burger bun onto the veggies and close the burger
Serve the burger hot with some fries/ chips and ketchup.