4 years ago
Home Cooking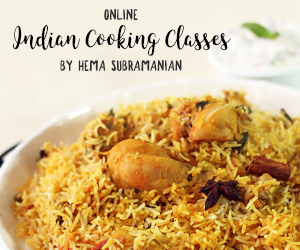 4 years ago
|
Home Cooking
DESCRIPTION
Home-Made Paneer - Recipe
Ingredients:
Milk - 1 litre
Juice of 1 lemon
Method:
1. Boil the milk
2. Once the milk boils, add the juice of 1 lemon and stir.
3. The milk will curdle immediately. Now turn off the stove and let the process complete
4. Place a muslin cloth on a strainer and pour the curdled milk
5. Rinse with some water to remove any sourness from the lemon juice
6. Roll the muslin cloth and squeeze out excess water
7. Now place something heavy over the cloth for the paneer to set
8. After two hours, you can remove the cloth. Your fresh home made paneer is ready!!!
INSTAGRAM:
http://instagram.com/homecookingshow
YOUTUBE:
http://youtube.com/user/VentunoHomeCooking
TWITTER:
http://twitter.com/VentunoCooking
A Ventuno Production:
http://ventunotech.com