1 year ago
Home Cooking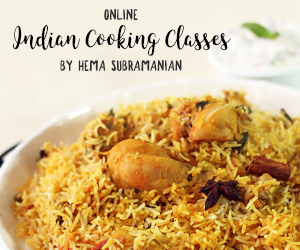 1 year ago
|
Home Cooking
DESCRIPTION
Tomato - 12 Nos
Water - 1 Cup
Clove - 6 Nos (Buy: https://amzn.to/36yD4ht)
Cinnamon(Buy: https://amzn.to/31893UW)
Peppercorns - 1 Tsp (Buy: https://amzn.to/2RPGoRp)
Salt - 1 Tsp (Buy: https://amzn.to/2vg124l)
Sugar - 2 Tsp
(Buy: https://amzn.to/38wnYus)
(Buy: https://amzn.to/2RWX48h)
Vinegar - 1 Tsp
Method:
1. Take a dozen large rippen tomatoes.
2. Wash them clean and chop them into pieces.
3. TO cook the tomatoes, pour water in a wide pan.
4. To the water add cloves, cinnamon, peppercorns.
5. After 2 mins, add the chopped tomatoes.
6. Cover and cook for about 30 mins on medium flame.
7. Let the mixture cool completely.
8. Now transfer the cooled tomato mixture and grind it to a puree.
9. Now strain the ground tomato mixture.
10. Transfer the tomator puree to a saucepan and bring it to boil.
11. To this add salt and sugar and let it boil for 5 mins.
12. You can check the flavour and add seasoning accordingly.
13. Now add vinegar and mix.
14. AFter 30 mins, once the puree comes to a saucy consistency turn off the stove.
15. Cool the sauce completely and store in a container.
You can buy our book and classes on
https://www.21frames.in/shop
HAPPY COOKING WITH HOMECOOKING
ENJOY OUR RECIPES
WEBSITE:
https://www.21frames.in/homecooking
FACEBOOK
https://www.facebook.com/homecookingt...
YOUTUBE:
https://www.youtube.com/HomeCookingTamil
INSTAGRAM -
https://www.instagram.com/homecooking...
A Ventuno Production :
https://www.ventunotech.com/