2 years ago
Home Cooking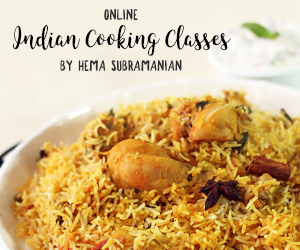 2 years ago
|
Home Cooking
DESCRIPTION
Honey Chili Potato is a sweet and spicy recipe that you can make at any time. It is tangy, spicy and sweet at the same time. Here's an easy recipe for restaurant style Honey Chili Potato. Do try this and enjoy with your family and friends.
Ingredients
Potato - 3 nos
Corn Flour - 4 tsp
All Purpose Flour/Maida - 4 tsp
Capsicum - 1/2 no
Spring Onions
Vinegar - 1/2 tbsp
Soya Sauce - 1 tbsp
Tomato Sauce - 3 tbsp
Chili Flakes - 1/2 tsp
Honey - 2 tbsp
Salt
Pepper
Crispy Potato Fry Recipe:
https://goo.gl/jxV4WF
Potato Bajji Recipe:
https://goo.gl/2fiUuZ
Method
1. Chop the potato into finger-like strips and keep it in water
2. Mix all purpose flour, cornflour, salt, and pepper
3. Add water little by little and make it into a thin batter
4. Pat dry the potato strips to remove excess water
5. Dip the potatoes into the batter
6. Heat some oil in a kadai and deep fry the potatoes and keep it aside
7. To make the sauce, heat a kadai and add garlic, ginger, capsicum, and spring onions
8. Saute them and add vinegar, soya sauce, tomato ketchup, and chili flakes
9. Mix it all together and add spring onion greens
10. Add the deep fried potatoes to the sauce and mix it
11. Add honey and mix it till the sauce coats the potatoes
12. Crispy Honey Chilli POtatoes are ready to be served now.
13. You can have this as a starter or as a snack.
HAPPY COOKING WITH HOMECOOKING
ENJOY OUR RECIPES
WEBSITE:
http://www.21frames.in/homecooking
FACEBOOK -
https://www.facebook.com/HomeCookingShow
YOUTUBE:
https://www.youtube.com/user/VentunoHomeCooking
INSTAGRAM -
https://www.instagram.com/homecookingshow
A Ventuno Production :
http://www.ventunotech.com