4 years ago
Home Cooking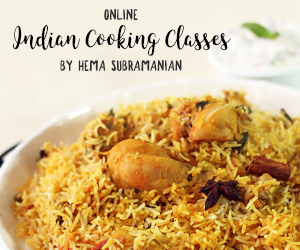 4 years ago
|
Home Cooking
DESCRIPTION
Ivy Gourd Stir Fry
Ingredients: Oil - 2 to 3 tsp
Chana Dal - 1 tsp
Urad Dal - 1 tsp
Mustard seeds - 1/2 tsp
Asafoetida powder - 1/4 tsp
Few slit Green chilies
Onion - 1 no chopped
Few Curry leaves
Ivy gourd/Tindora - 250 gms (cut in to thin strips)
Turmeric powder - 1/2 tsp
Chili powder - 1 tsp
Coriander powder - 1 tsp
Salt
Andhra Masala powder - 2 to 3 tsp
Method:
1. Heat oil in a wide pan. Add chana dal, urad dal, mustard seeds, asafoetida powder, green chilis and saute
2. When the mustard starts splattering add onions and curry leaves. Saute till Onion turns transparent.
3. Add Ivy gourd/Tindora (cut in to thin strips) and mix well. Close and cook cook till its half cooked (15 to 20 minutes)
4. Add Turmeric powder, Chili powder, Coriander powder, Salt & mix well. Cook till its light brown in color
5. Finally add the Andhra Masala powder and mix. Done!
INSTAGRAM:
http://instagram.com/homecookingshow
YOUTUBE:
http://youtube.com/user/VentunoHomeCooking
TWITTER:
http://twitter.com/VentunoCooking
A Ventuno Production:
http://ventunotech.com