2 months ago
Home Cooking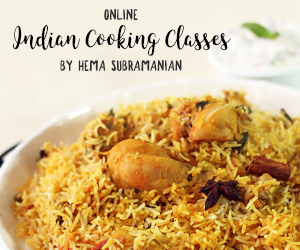 Jowar Khichidi _ Weight loss recipes
2 months ago
|
Home Cooking
DESCRIPTION
To Make Jower Khichidi
Jowar - 1/2 Cup
Ghee - 2 Tbsp
Whole Spices
( Cinnamon, Cloves, Bay Leaf, Cumin Seeds )
Cashew Nuts
Large Piece Ginger
Green Chilli - 3 Nos
Carrot - 1 No.
Beans - 1 Cup
Peas - 1/2 Cup
Tomato - 2 Nos
Moong Dal - 1/2 Cup
Turmeric Powder - 1/2 Tsp
Salt - 1 Tsp
Garam Masala - 1 Tsp
Water 4 Cups
Hello Viewers,
Today we are going to see making of Jowar khichidi recipe.Jowar khichidi delicious and tasty,easy to make and everyone's friendly dish. This moongdal kichidi is extremey healthy,nutritious, and weight loss recipe that every one would love to have more.This wholesome food keeps us full for a long time. Best suited for diabetes.jowar vegetable khichdi recipe or jowar khichdi or healthy millets khichdi or jowar khichdi for weight loss is a nourishing high fibre meal in itself.It is extremely yummy and perfectly tasted with the tips and measures provided in this video. Hope you try this yummy home made jowar recipe at your home and enjoy.
Our other recipes:
Egg 65: https://youtu.be/fTLDY9Ucgbo
Onion Vada : https://youtu.be/Lk37N03fl_o
Garlic Potato Bites: https://youtu.be/AAJNovVug-k
Paneer Cutlet : https://youtu.be/585uPUPZdWc
Veg Cutlet : https://youtu.be/h_5fGWCzUqI
You can buy our book and classes on
https://www.21frames.in/shop
HAPPY COOKING WITH HOMECOOKING
ENJOY OUR RECIPES
WEBSITE:
https://www.21frames.in/homecooking
FACEBOOK
https://www.facebook.com/homecookings...
YOUTUBE:
https://www.youtube.com/HomeCookingShow
INSTAGRAM -
https://www.instagram.com/homecooking...
A Ventuno Production :
https://www.ventunotech.com/