1 year ago
Home Cooking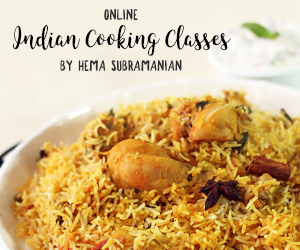 1 year ago
|
Home Cooking
DESCRIPTION
Kabuli Chana Biryani
#KabuliChanaBiryani #KabuliChana #Biryani
Prep time: 8 hrs
Cook time: 90 mins
Number of Servings: 3-4 persons
Ingredients
Kabuli Chana - 200 Gms
(Soaked Overnight)
To make fried onion
Oil
Onion
To Roast the baby potato
Oil - 2 Tsp
Kashmiri Chili Powder - 1/2 Tsp
Salt - 1/4 Tsp
Boiled Baby Potato - 14 Nos
To cook rice
Basmati Rice - 1 Cup (250 Ml)
Water
Whole Spices
(Cinnamon, Clove, Cardamom, Bay Leaf & Star Anise)
Salt - 1/4 Tsp
To make chana masala
Ghee - 2 Tsp
Oil - 2 Tsp
Whole Spices
(Cinnamon, Clove, Cardamom, & Bay Leaf)
Onion - 1 No. Thinly Sliced
Green Chili - 2 Nos Chopped
Ginger Garlic Paste - 1/2 Tsp
Tomato - 2 Nos Finely Chopped
Turmeric Powder - 1/4 Tsp
Kashmiri Chili Powder - 2 Tsp
Cumin Powder - 1 Tsp
Garam Masala - 1 Tsp
Salt - 1 Tsp
Whisked Curd - 1/2 Cup
Mint Leaves
Coriander Leaves
To layer the biryani
Chana Curry
Cooked Basmati Rice
Roasted Baby Potato
Fried Onions
Cooked Basmati Rice
Ghee - 2 Tsp
Fried Onions
Mint Leaves
Method:
1. Wash and soak the rice for 30 minutes
2. Heat a pot with some water, add the whole spices and bring the water to a boil
3. Add the soaked rice to the water, add salt and give it a stir
4. Cook the rice till it's 3/4th done, strain it and keep it aside
5. Wash and soak the chickpeas overnight
6. Pressure cook the chickpeas, strain them and keep them aside
7. Heat some oil for shallow frying
8. Fry the onions till they are brown and crispy. Keep them aside
9. Heat a pan with some oil, add red chili powder, salt and mix well
10. Add the boiled and peeled potatoes and fry them
11. Roast the potatoes till they are golden brown and keep them aside
12. Heat a kadai with some ghee and oil
13. Roast the whole spices
14. Add onions and green chili and fry them till they are golden brown in color
15. Add ginger garlic paste and saute
16. Add tomatoes and cook them
17. After 2 mins, add red chili powder, turmeric powder, cumin powder, garam masala and saute well
18. Add curd and saute the masala till oil separates
19. Add the cooked chickpeas, and let the chickpeas cook in the masala for 5 mins
20. Cook the chickpeas well along with the masala
21. Add mint leaves and coriander leaves and mix well
22. Keep the masala aside
23. To layer the biryani, start with the chana masala at the bottom, layer some rice on top of it
24. Layer the rice with the roasted potatoes and fried onions
25. Layer the potatoes with the remaining rice, add some ghee on top of it and add fried onions and mint leaves
26. Leave it in dum for 15 mins
27. Serve the Chana Biryani hot with some raita.
You can buy our book and classes on
http://www.21frames.in/shop
HAPPY COOKING WITH HOMECOOKING
ENJOY OUR RECIPES
WEBSITE:
http://www.21frames.in/homecooking
FACEBOOK -
https://www.facebook.com/HomeCookingShow
YOUTUBE:
https://www.youtube.com/user/VentunoHomeCooking
INSTAGRAM -
https://www.instagram.com/homecookingshow
A Ventuno Production:
http://www.ventunotech.com