7 years ago
Home Cooking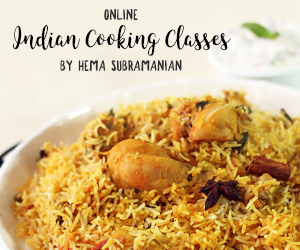 7 years ago
|
Home Cooking
DESCRIPTION
Kadai Paneer
Indian cottage cheese, better known as panner, cooked in an onion tomato gravy with kadai masala, without including any curd or yoghurt! This is the basic way to prepare a Kadai Panner. This dish was named so since it is a dish that can only be cooked in a special Indian Wok known as Kadai. A mouthwatering combination of paneer, capsicum, tomatoes, onions and Indian spices, this dish is very common and popular among the North Indian, especially Punjabi, cuisine. A main course curry served with most Indian breads, this dish can be found in most Indian festivals and functions like Marriages.
Ingredients:
Paneer - 250 grams
Onion - 4 finely chopped
Tomato - 4 finely chopped
A piece of Ginger
Garlic - 6 cloves
Green Capsicum - 2
Kashmiri Red Chilli powder - 2 Tsp.
Garam masala powder - 1/2 Tsp.
Turmeric powder - 1/4 Tsp.
Green chilli - 1
Cloves, Cinnamon & Cardamom
Salt to taste
Oil - 2 to 3 Tsp.
Ghee - 2 Tsp.
Sugar - 1 Tsp.
Method:
1. The first step is to saute the vegetables. Heat some oil in a pan and add some onions, Green chillies, ginger and garlic. Saute until the onions turn transparent in colour.
2. Then add tomatoes, Salt, Turmeric powder, Kashmiri red chilli powder and Garam Masala powder. Mix well.
3. Once the raw smell of the ingredients goes away, turn off the stove & cool the mixture.
4. Grind the mixture into a fine paste. (Note: Do not add water while grinding.)
5. Now, fry the Paneer pieces. Heat some ghee in a pan and add the paneer pieces. Fry the paneer until it is slightly brown in colour. Keep it aside.
6. Now, Heat a little ghee in a pan. Add whole spices cinnamon, clove & cardamom (Remove seeds from the pod).
7. Then add Capsicum & saute it for 2 to 3 minutes.
8. Now add the Onion & Tomato Masala paste, Water & Sugar
9. Check for seasoning & let it cook till the gravy becomes nice and thick.
10. Add Paneer pieces to the gravy & mix it gently for about a minute.
11. Kadai Paneer is ready to serve.
Best with:
This Kadai Paneer is a gravy recipe that tastes best when served hot. It can be had as a side-dish with some hot naan, tandoori roti or paratha or even just plain chapati or roti. You can also have this as a side dish for some fried rice!
Visit our website –
http://www.21frames.in/homecooking
Follow us on Facebook –
https://www.facebook.com/HomeCookingShow
Follow us on Instagram –
https://www.instagram.com/homecookingshow/
Follow us on Twitter –
https://twitter.com/VentunoCooking
Subscribe to us on YouTube –
https://www.youtube.com/user/VentunoHomeCooking
A Ventuno Production :
http://www.ventunotech.com