5 months ago
Home Cooking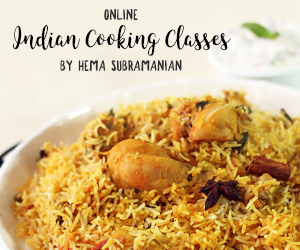 5 months ago
|
Home Cooking
DESCRIPTION
Kalkandu Pongal
This is a delicacy prepared during the days of Pongal. It is made with sugar candy and rice, unlike the Chakara Pongal which is made with jaggery. Do try this recipe and let me know how it turned out in the comments section below.
Ingredients
Rice - ½ cup
Sugar candy/ Kalkandu 200 grams
Milk 1 cup
Water
Cardamom
Cashews
Raisins
Ghee
Method
1. In a large pan dissolve the sugar candy in water
2. Bring it to a boil and stir it continuously to completely dissolve the sugar candy
3. Turn off the stove and set it aside.
4. Soak rice for about 30 minutes and set it aside
5. Now in a pot add water and milk and bring it to a boil
6. Add the soaked rice to it and cooked it till rice becomes soft
7. Now strain and add the sugar candy syrup to the rice mixture
8. Cook it till it thickens and comes together
9. Add some cardamom powder to it
10. Add some ghee and add roasted cashews and raisins for added flavor
11. You can add some saffron to garnish it
12. Kalkandu Pongal tastes best when served hot
WEBSITE:
http://www.21frames.in/homecooking
FACEBOOK -
https://www.facebook.com/HomeCookingShow
INSTAGRAM -
https://www.instagram.com/homecookingshow/
TWITTER -
https://twitter.com/VentunoCooking
A Ventuno Production :
http://www.ventunotech.com