4 years ago
Home Cooking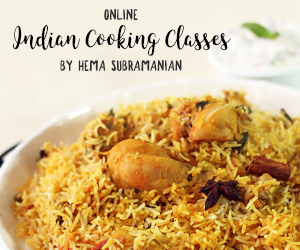 4 years ago
|
Home Cooking
DESCRIPTION
Dum Aloo
Kashmiri Dum Aloo is a mildly spiced whole baby potatoes curry cooked in a healthy and cooling yogurt base. It is extremely flavorful and is surely a different gravy when compared to the usual onion and tomato gravy. Serve it hot with phulka, naan or any rice of your choice.
Prep time: 30 mins
Cook time: 30 mins
Number of Servings: 4-5 persons
Ingredients
Potatoes -1 kg
Fennel seeds - 1 tsp
Cumin seeds - 1 1/2 tsp
Cloves
Pepper corns
Cinnamon
Mace
Curd - 400 grams
Cardamom - 4 nos
Coriander seeds - 1 tbsp
Red Chilies
Kashmiri Red chili powder - 1tsp
Dry ginger powder - 1/2 tsp
Turmeric powder - 1/2 tsp
Hing/ Asafoetida powder - 1 tsp
Kasuri Methi
Oil - 3 tbsp
Salt - 1/2 tsp
#KashmiriDumAloo #DumAloo #AlooRecipes
Method
1. Boil potatoes with some salt and peel the potatoes and prick it with a toothpick
2. Take them in a bowl and add salt and red chili powder and rub it well
3. Fry the potatoes till they turn into golden brown color, keep them aside
4. Dry roast the whole spices
5. Let the ingredients cool down and grind it to a fine powder
6. De-seed red chilies and soak them in hot water
7. Grind them to a fine paste
8. Whisk curd along with the ground masala powder and dry ginger powder
9. Heat some oil and add red chili powder, turmeric powder, and asafoetida and stir well
10. Add the whisked curd mixture and bring it to a boil
11. Add fried potatoes and close cook until potatoes are tender
12. Finally, add kasuri methi and turn off the stove
13. Serve it hot with roti, naan or rice.
You can buy our book and classes on
http://www.21frames.in/shop
HAPPY COOKING WITH HOMECOOKING
ENJOY OUR RECIPES
WEBSITE:
http://www.21frames.in/homecooking
FACEBOOK -
https://www.facebook.com/HomeCookingShow
YOUTUBE:
https://www.youtube.com/user/VentunoHomeCooking
INSTAGRAM -
https://www.instagram.com/homecookingshow
A Ventuno Production:
http://www.ventunotech.com