5 years ago
Home Cooking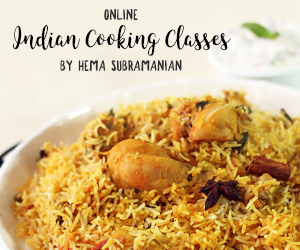 5 years ago
|
Home Cooking
DESCRIPTION
Keerai Sambar
Keera Sambar is packed fully with fiber and nutrients. In south India this recipe is prepared often and is usually had with rice and ghee. Do try this at home and let me know how it turned out in the comments section below.
Ingredients
Keerai (spinach) - 1 bunch
Cooked Toor Dal - 1 cup
Shallots - 200 gms
Green chilli - 2
Sambar powder - 2 tsp
Salt to taste
Tomato - 1 chopped
Tamarind puree - 1/2 cup
Water - 1 glass
For Tempering
Oil - 2 tbsp
Urad Dal - 1/2 tsp
Chana Dal - 1/2 tsp
Cumin seeds - 1/4 tsp
Mustard seeds - 1/4 tsp
Asafoetida powder a pinch
A few Curry leaves
Method:
1. Pressure cook the Toor Dal & keep aside.
2. Heat Oil in a kadai. Add Urad Dal, Chana Dal, Cumin seeds & Mustard seeds.
3. Once the Mustard seeds starts splattering add a pinch of Asafoetida powder, Shallots, Green Chilli, Curry leaves & saute it for a minute.
4. Now add 2 tsp of Sambar powder, Salt & mix it well.
5. Next add the Tomatoes, Tamarind puree (Dilute it with water) & mix well.
6. Then add Keerai (spinach) & mix well.
7. Finally add the Cooked Toor Dal, a glass of Water & mix well. At this point check for seasoning.
8. Close it with lid & let it cook for about 10 minutes.
9. South Indian style Keerai Sambar (Spinach Sambar) is ready. Serve it with hot steaming Rice.
Enjoy with your family & friends. HAPPY COOKING with HOMECOOKING
Visit our website –
http://www.21frames.in/homecooking
Follow us on Facebook –
https://www.facebook.com/HomeCookingShow
Follow us on Instagram –
https://www.instagram.com/homecookingshow/
Follow us on Twitter –
https://twitter.com/VentunoCooking
Subscribe to us on YouTube –
https://www.youtube.com/user/VentunoHomeCooking
A Ventuno Production –
http://www.ventunotech.com