1 year ago
Home Cooking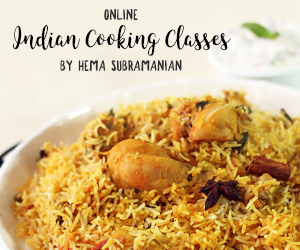 1 year ago
|
Home Cooking
DESCRIPTION
Kulukki Sarbath
Summers have started all over India and all you of must be searching for refreshing drinks and sarbaths. Sarbath is a drink usually made from fruits and is served chilled. So today I decided to make a sweet and spicy drink that is most popular in Kerala and southern parts of Tamil Nadu, it is the Kulukki Sarbath. Tender coconut water and chia seeds provide you with hydration while jaggery along with tender coconut water gives you electrolytes and energy. I have made a few changes to the traditional Kulukki Sarbath, hope you like it and enjoy it.
Prep time: 15 minutes
Cook time: 5 minutes
Number of Servings: 4 persons
Ingredients
Tender Coconut Water - 4 cups
Chia seeds – ½ tsp
Powdered jaggery - 5 tsp
Lemon - 1 no
Ginger - 1/4 tsp
Green Chili - 1/4 Tsp
Method
1. To make the Kulukki Sarbath, soak ½ a teaspoon of chia seeds in a quarter cup of water for about 15 minutes. This allows the chia seeds to swell up and soak in the water. You can also substitute the chia seeds with basil seeds/ Sabja seeds/ Khus Khus seeds.
2. Now take a large bowl and add the finely chopped green chilies, remove the seeds before adding them. Also, add finely chopped ginger and squeeze the juice of one lemon and add around 5 teaspoons of powdered jaggery.
3. Pour in the tender coconut water and mix it well till the jaggery dissolves completely.
4. To assemble the drink, take a tall glass and add a sprig of mint leaves for extra refreshment and cooling sensation. Pour the mixed tender coconut water into the glass.
5. Garnish it with lemon slices and add the soaked chia seeds.
6. Kulukki Sarbath is ready to be served, it tastes best when chilled. This drink is perfect to beat the heat and load up on energy.
Notes
You can substitute powdered jaggery with white sugar or brown sugar. And adjust the sweetness according to your taste.
WEBSITE:
http://www.21frames.in/homecooking
FACEBOOK -
https://www.facebook.com/HomeCookingShow
YOUTUBE:
https://www.youtube.com/user/VentunoHomeCooking
INSTAGRAM -
https://www.instagram.com/homecookingshow
TWITTER -
https://twitter.com/VentunoCooking
A Ventuno Production :
http://www.ventunotech.com