6 years ago
Home Cooking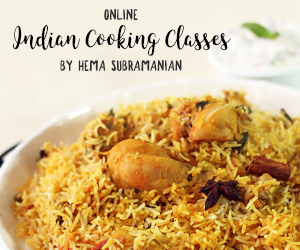 6 years ago
|
Home Cooking
DESCRIPTION
Prep time: 20 minutes
Cook time: 5 minutes
Number of servings: 10 persons
Every family has that person who loves pickle unconditionally. I know my family has one, because the pickle almost always vanishes within days! Maybe that is why we prepare the pickle so often? In fact, many prefer pickles as a spread for bread rather than jam these days. Be it any dish, any occasion, any place, any day, it won't be a surprise to find that pickles are a part of the menu. One of the most popular pickles today is the lemon pickle. The spiciness of the pickle combined with the sourness of lemons gives it a very unique flavour. Today we will learn how to make this heavenly lemon pickle (Elumichai oorugai) following an easy recipe presented to us by Mrs. Hema.
Ingredients
Lemon - 10 no.'s
Juice of Lemon from 5 no.'s
Turmeric powder - 2 tsp.
Rock Salt - 4 tsp.
Roasted Fenugreek powder - 2 tsp.
Chili powder - 3 Tbsp.
For Tempering
Gingelly oil - 1/2 cup
Mustard seeds - 1 tsp.
Red chili - 6 no.'s
Method
1. Take the fresh lemons, cut them into pieces (4 pieces) and remove all the seeds.
2. Squeeze some more lemons for juice and keep it aside.
3. Take a bowl, add lemons pieces, turmeric powder and rock salt to the bowl. Mix the ingredients together well.
4. Add lemon juice to the mixture.
5. Add roasted fenugreek powder and chili powder and mix them well.
6. For tempering take a saucepan and heat some gingelly oil. Add some mustard seeds and red chilies.
7. Turn off the stove & cool it.
8. Mix the lemon mixture and tempered ingredients together.
9. Use it after 20 to 25 days. Do not consume before it!
Spicy tangy lemon pickle is ready. You can have it with any type of rice or roti. It is the best companion to a bowl of curd rice.
Visit our website –
http://www.21frames.in/homecooking
Follow us on Facebook –
https://www.facebook.com/HomeCookingShow
Follow us on Instagram –
https://www.instagram.com/homecookingshow/
Subscribe to us on YouTube –
https://www.youtube.com/user/VentunoHomeCooking
A Ventuno Production –
http://www.ventunotech.com