2 years ago
Home Cooking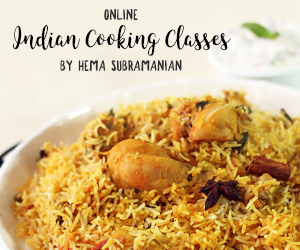 Mango Sooji Kesari Mango Sheera Sweet Recipes Summer Special Mango Recipes
2 years ago
|
Home Cooking
DESCRIPTION
To Make Mango Kesari:

Ingredients

Mango - 1 No.
Rava/ Sooji - 1/2 Cup
Water - 2 Cups
Cashew Nuts
Raisins
Sugar - 3/4 Cups
Cardamom Powder
Ghee - 7 Tsp
Saffron Strands

Method

1. Take a mango, peel off the skin and cut it into small pieces.
2. Put them in a mixer jar and blend into fine puree. Keep it aside.
3. To a pan, add Sooji/Rava and dry roast it until it turns into golden brown colour and a nice aroma is released.
4. Keep the flame on medium and it takes about 5 mins for roasting the Rava.
5. Turn off the stove once the sooji is roasted. Remove it from the pan and keep it aside.
6. Add ghee to a pan and roast a few cashewnuts in it until they turn golden brown in colour.
7. Then add a few raisins and roast them together.
8. Turn off the stove once the raisins start plumping up. Remove them from the pan and keep them aside.
9. Now pour water in the same pan, let it boil and add roasted Rava to it.
10. Keep the flame on medium and cook the Rava until all the water is absorbed.
11. Then add mango puree to the cooked Rava and cook for 2-3 minutes.
12. Now add sugar and cook for a few more minutes.
13. After 5 mins, add powdered cardamom to the Rava mixture and cook on medium flame.
14. After 2 mins, add ghee and cook for about 15 mins or until the kesari thickens.
15. Add roasted raisins & nuts, ghee and saffron. Mix it all in.
16. Tasty Mango Sooji Kesari is ready to be served.