5 years ago
Home Cooking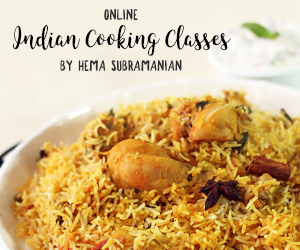 Manpaanai Kozhi Biryani in Tamil
5 years ago
|
Home Cooking
DESCRIPTION
It is a hassle for every mother to cook appealing dishes for their kids and families. It is normal for people to get bored of eating the same dishes over and over again so frequently. But, how to keep their meals healthy when they get bored of the food they eat every day? Simple, cook new dishes. We are here with one such simple yet easy and different dish for you to try out at home. A Biryani recipe, filled with vegetables rich in nutrients and also heavenly in taste! It is one of those few healthy dishes kids won't have a problem liking!
Ingredients:
Ghee - 3 Tbsp
Whole Spices (Cinnamon, Clove, Cardamom pods & Bay leaf)
Onion - 5 nos thinly sliced
Green chilli - 2 nos
Tomato - 2 nos chopped
Coriander leaves
Mint leaves
Salt to taste
Basmati Rice - 400 ml
For Marination:
Chicken - 1 kg
Turmeric powder - 1 Tsp
Chili powder - 3 to 4 Tsp
Coriander powder - 2 Tsp
Garam Masala powder - 1 Tsp
Salt to taste
Ginger paste - 2 Tsp
Garlic paste - 2 Tsp
Curd - 1 cup
Clay Pot Chicken Biryani in English:
https://goo.gl/xFkjzX
Clay Pot Chicken Curry recipe:
https://goo.gl/zXDM8V
Matka Kulfi recipe:
https://goo.gl/nefGGA
Preparation:
Soak the basmati rice in enough water for about 30 minutes. After soaking, add some whole spices to the rice. Remove the rice once it is 3/4th cooked and set it aside.
Method:
1. Add the chicken pieces to a mixing bowl.
2. Add the turmeric powder, chilli powder, coriander powder, garam masala, salt, ginger paste and garlic paste.
3. Take a cup of curd, mix it lightly and add it to the chicken pieces.
4. Mix the marinate into the chicken, making sure its properly coated.
5. Marinate the chicken for about 2 hours.
6. Take a clay pot and add some ghee and whole spices (cinnamon, cardamom, cloves and bay leaf).
7. Now, add the sliced onions and chopped green chillies to the pot.
8. Saute until the onions turn brown in colour.
9. Now, add the chopped tomatoes to the pot and mix well.
10. Now, add the chicken pieces to the pot.
11. Mix well to combine all the ingredients and let it cook for about 5 minutes.
12. After five minutes, once the chicken loses its pink colour, add some fresh coriander leaves and mint leaves.
13. Close the pot with a lid and let it cook for about 15 minutes.
14. Now, remove the lid and check for seasoning. Season with some more salt if required.
15. Now, add the 3/4th cooked basmati rice to the pot and spread it out evenly.
16. Add a little ghee and seal the pot with an aluminium foil or some chapati dough.
17. Place the lid over the sealed pot and let it cook for about 30 minutes.
18. Once cooked, remove the lid and foil (or dough) and mix the contents of the pot gently.
19. Your clay pot biryani is ready to be served! Serve hot with some raita!
HAPPY COOKING WITH HOMECOOKING
ENJOY OUR RECIPES
WEBSITE:
http://www.21frames.in/homecooking
FACEBOOK -
https://www.facebook.com/HomeCookingShow
YOUTUBE:
https://www.youtube.com/user/VentunoHomeCooking
INSTAGRAM -
https://www.instagram.com/homecookingshow
A Ventuno Production :
http://www.ventunotech.com