5 months ago
Home Cooking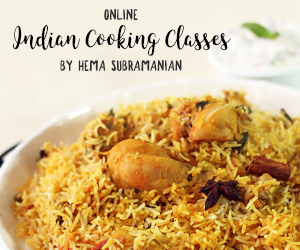 5 months ago
|
Home Cooking
DESCRIPTION
Masala Bread Toast
This Masala Bread Toast is simple and can be done in 5 minutes if the ingredients are already prepped. This can be a healthy snack idea for kids since it has many vegetables in it.
Prep time: 10 minutes
Cook time: 10 minutes
Number of servings: 4-5 persons
Ingredients
Bread Slices
Onion - 1 no
Tomato - 1 no
Carrot - 1 cup
Cabbage - 1 cup
Capsicum - 1/2 cup
Beans - 1/2 cup
Green Chili - 3 nos
Mustard Seeds - 1/2 tsp
Cumin Seeds - 1/2 tsp
Turmeric Powder - 1/4 tsp
Chili Powder - 1 tsp
Garam Masala - 1/4 tsp
Curry Leaves
Coriander Leaves
Juice of 1/2 Lemon
Butter
Salt
Oil
Chili Cheese Toast Recipe:
https://goo.gl/i2JMKs
Chocolate French Toast Recipe:
https://goo.gl/4dy4GZ
Method
1. Heat some oil in a pan and add some mustard seeds and cumin seeds
2. After the mustard seeds splutter, add onions, green chilies, curry leaves and saute them
3. Add some beans, capsicum, carrot, cabbage and tomatoes.
4. Add salt, turmeric powder and chili powder and saute them for about 5 minutes
5. Add some garam masala and coriander leaves and squeeze some lemon juice
6. The masala is done, set this aside
7. Toast some bread slices with some butter
8. Apply the cooked vegetable masala on top of the toasted bread slices
9. Serve the Masala Bread Toasts with some ketchup
#masalatoast #breakfast #easysnack #homecooking
You can buy our book and classes on
http://www.21frames.in/shop
HAPPY COOKING WITH HOMECOOKING
ENJOY OUR RECIPES
WEBSITE:
http://www.21frames.in/homecooking
FACEBOOK -
https://www.facebook.com/HomeCookingShow
YOUTUBE:
https://www.youtube.com/user/VentunoH...
INSTAGRAM -
https://www.instagram.com/homecooking...
A Ventuno Production :
http://www.ventunotech.com