2 years ago
Home Cooking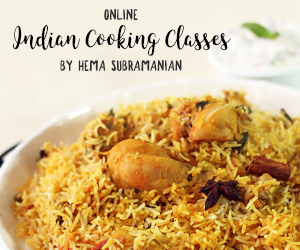 Masala Walnut Omelette Egg Recipes Anda Recipes Breakfast Recipes Omelette Healthy Recipe
2 years ago
|
Home Cooking
DESCRIPTION
Ingredients
Egg - 6 Nos
Chopped Walnut - 1/2 Cup
Onion - 2 Nos Chopped
Green Chilli - 3 Nos
Chopped Garlic
Chopped Coriander Leaves
Salt - 1 Tsp (Buy: https://amzn.to/2vg124l)
Turmeric Powder - 1/4 Tsp (Buy: https://amzn.to/2RC4fm4)
Chilli Powder - 2 Tsp (Buy: https://amzn.to/3b4yHyg)
Pepper - 1 Tsp (Buy: https://amzn.to/2RElrrg)
Oil (Buy: https://amzn.to/2RGYvrw)
Method:
1. In a bowl, take onion, green chilli, coriander leaves, walnuts, salt, turmeric powder, chilli powder, pepper and mix well.
2. Let thi sit for 5 mins.
3. In a separate bowl, crack open eggs and beat them nicely.
4. Pour the egg into the walnuts mixture and mix well.
5. In a small pan, pour a laddle of the omlette mixture and drizzle some on top.
6. Flip the omelette once it is cooked.
You can buy our book and classes on
https://www.21frames.in/shop
HAPPY COOKING WITH HOMECOOKING
ENJOY OUR RECIPES
WEBSITE:
https://www.21frames.in/homecooking
FACEBOOK
https://www.facebook.com/homecookingt...
YOUTUBE:
https://www.youtube.com/HomeCookingTamil
INSTAGRAM -
https://www.instagram.com/homecooking...
A Ventuno Production :
https://www.ventunotech.com/