4 years ago
Home Cooking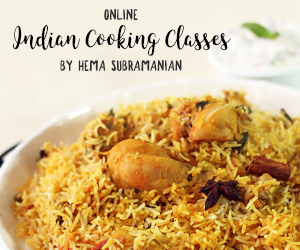 4 years ago
|
Home Cooking
DESCRIPTION
Everyone has heard of the different ways in which North Indians prepare their pickles, more commonly known as Achar among them. I did too, and it wasn't long before I fell in love. A ridiculously easy recipe to make a ridiculously tasty Achar! All you need to do is get the quantity right. And your Achar is ready and flawless! One of the easiest Achar's has got to be the Mooli ka Achar or Radish pickle. And, it is also a favourite of many. So, why a doubt in sharing this with everyone? Prepare a bowl of this yummy Achar to share with family and friends!
Ingredients
Radish - 3 no
Salt
Turmeric powder
Sesame powder - 3 1/2 tsp
Lemon - 1 no
Green Chili - 2 no
Mustard Oil - 2 tbsp
Fenugreek seeds - 1/2 tsp
Red Chili - 3 no
Method:
1. Season the radish with some salt and turmeric powder.
2. Rub in the salt and turmeric powder into the radish pieces evenly and then let it sit for about 10 minutes.
3. Meanwhile, roast 1/2 cup of sesame seeds until it turns a light golden-brown in colour.
4. Let the seeds cool down and then grind it to a nice powder.
5. After the ten minutes, the radish would leave out a lot of water. Squeeze out the excess water and keep the radishes aside.
6. Add the chopped green chillies, lemon juice and sesame powder to the radishes.
7. Take a saucepan and add some mustard oil. Add the fenugreek seeds and red chillies to the pan.
8. Once the fenugreek seeds are roasted, their colour changes. Turn off the stove.
9. Pour the tempered ingredients into the achar mixture. Mix well.
10. Check for seasoning. If you need more salt or lemon juice, you can add it. And if you prefer your Achar spicier, you can also add some red chilli powder.
Mooli Ka Achar (Radish pickle) is ready!
Enjoy with your family & friends. HAPPY COOKING with HOMECOOKING
Visit our website –
http://www.21frames.in/homecooking
Follow us on Facebook –
https://www.facebook.com/HomeCookingShow
Follow us on Instagram –
https://www.instagram.com/homecookingshow/
Follow us on Twitter –
https://twitter.com/VentunoCooking
Subscribe to us on YouTube –
https://www.youtube.com/user/VentunoHomeCooking
A Ventuno Production –
http://www.ventunotech.com