6 years ago
Home Cooking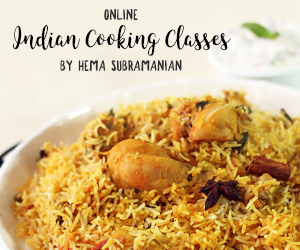 6 years ago
|
Home Cooking
DESCRIPTION
Mor kuzhambu | Main Corse - Side Dish Curry
There are several kuzhambu recipes and are typically prepared from vegetables like eggplant, okra, pumpkin, cucumber, winter melon or ash gourd and also with drumsticks. Mor kuzhambu is one such variety and it is popularly prepared with vendakkai or okra. Buttermilk Kuzhambu or mor Kuzhambu is commonly prepared in South India. It is easy to prepare and tastes great with hot steamed rice and potato fry. A healthy, spicy and tasty buttermilk or yogurt based curry from the south Indian cuisine, this delicacy is typically served with boiled rice, steamed rice, dosa's and also sometimes with idli as a side dish.
Kuzhambu recipes are very common in most of the households in southern India. However, mor kuzhambu is a special recipe that is usually prepared during occasions or even during religious festivals. Unlike other types of kuzhambu, mor kuzhambu has a sour and spicy taste combination due to the addition of buttermilk, chillies and other spices.
Ingredients:
Curd - 1/2 litre
Water
Salt to taste
For Grinding:
Grated Coconut - 1/2 cup
Chopped Garlic
Cumin seeds - 1 tsp.
Red chili - 3 no.'s
Green chili - 2 no.'s
Turmeric powder - 1/4 tsp.
Water
For Tempering:
Coconut Oil - 2 tsp.
Mustard seeds - 1/2 tsp.
Cumin seeds - 1/2 tsp.
Asafoetida powder/Hing - 1/4 tsp.
Red chili - 1 no.
Few Curry leaves
Chopped Ginger - 1/2 tsp.
Onion - 1 no. chopped
Method:
1. Take a bowl and add the grated coconut, garlic, cumin seeds, red chilies and green chilies, and turmeric powder to it. Add a little water and grind the ingredients to a paste.
2. Take a bowl and add curd, grounded paste and water together and mix it well. The curd should not be too fresh or too sweet, it should be sour.
3. Heat a pan on the stove. Add coconut oil, mustard seeds, cumin seeds, asafoetida powder/hing, red chili, curry leaves, ginger and onions to the pan. Saute for a minute.
4. Turn off the stove and add the mixed curd and masala mixture in to the pan.
5. Your Mor Kuzhambu is ready to be served.
Tips:
You can also add different vegetables to this recipe. This dish tastes best when Ladiesfingers (okra's), chow chow, brinjal or white pumpkin are added to the recipe. Serve hot with steamed or boiled rice with some pickle, papad, or any type of stir fry.
Visit our website –
http://www.21frames.in/homecooking
Follow us on Facebook –
https://www.facebook.com/HomeCookingShow
Follow us on Instagram –
https://www.instagram.com/homecookingshow/
Follow us on Twitter –
https://twitter.com/VentunoCooking
Subscribe to us on YouTube –
https://www.youtube.com/user/VentunoHomeCooking
A Ventuno Production –
http://www.ventunotech.com