7 years ago
Home Cooking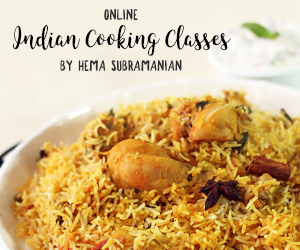 7 years ago
|
Home Cooking
DESCRIPTION
MUSHROOM BREAD BAKE | Snacks
A piece of toast, early in the morning, and your breakfast is done. Isn't that what most of us do? Especially those working ladies out there? So, it's inevitable that you would eventually grow bored of them. But, what if you could try different toasts each day? Wouldn't that help? Having variety and healthy stuff to eat? And how to make this healthy stuff tasty, you ask? Cheese to the rescue!
So, today, here we are, with another unique recipe. While not a toast, this sure does have the crunchy goodness of a crispy bread in it! Besides, no one said we can't bake those bread slices! Cooking Mushroom Bread Bake cannot get simpler than this.
Difficulty - Easy
Ingredients:
Mushrooms - 200 grams (cut)
Butter - 1 Tsp.
All purpose flour (Maida) - 2 Tsp.
Salt to taste
Italian Seasoning - 1 Tsp.
A few Garlic cloves (chopped)
Cheddar cheese (grated) - 2 Tbsp.
1 Onion (finely chopped)
1 cup Milk
Toasted Bread
Breadcrumbs
Preparation Time: 45 minutes
Method:
1. Take a pan and add some butter to it.
2. Once the butter melts, add the onions and garlic and sauté it well. (Don't sauté to golden or brown colour, let the onions remain in its original colour).
3. To the sautéed onions, add the mushrooms and mix well.
4. After about 30 seconds, add the Italian seasoning.
5. Once the mushrooms are cooked, add about 2 tsp. of all purpose flour (maida) for thickening, and mix gently.
6. Now, add milk to the pan gradually.
7. Add some cheese to give it the rich and creamy flavour. Add salt to taste.
8. Grease a casserole with a little butter or olive oil.
9. Place the toasted bread pieces on the casserole as the first/base layer, top the bread pieces with a generous portion of the creamy mushroom.
10. Finally, top it off with breadcrumbs.
11. Pre-heat the oven to 180 degrees.
12. Bake the tri-layered mushroom and bread for 20 minutes until golden-brown colour.
13. Delicious Mushroom Bread Bake is ready to serve! Serve hot!
Tips:
Don't add too much milk, add just enough to make a creamy gravy.
Visit our website –
http://www.21frames.in/homecooking
Follow us on Facebook –
https://www.facebook.com/HomeCookingShow
Follow us on Instagram –
https://www.instagram.com/homecookingshow/
Follow us on Twitter –
https://twitter.com/VentunoCooking
Subscribe to us on YouTube –
https://www.youtube.com/user/VentunoHomeCooking
A Ventuno Production :
http://www.ventunotech.com