4 years ago
Home Cooking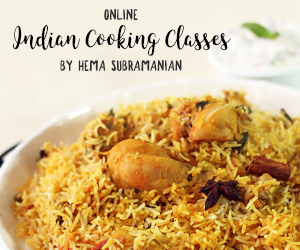 4 years ago
|
Home Cooking
DESCRIPTION
Mushroom Masala Recipe
Ingredients:
Mushrooms - 200 gms (sliced)
Oil - 1 Tbsp
Mustard Seeds - 1/2 tsp
Cumin Seeds - 1 tsp
Onions - 2 nos, finely chopped
Few Curry Leaves
Ginger-Garlic Paste - 1 tsp
Tomatos - 2 nos (pureed)
Turmeric Powder - 1/2 tsp
Kashmiri Red Chilli powder - 2 tsp
Garam Masala powder - 1 tsp
Salt
Few Coriander Leaves (chopped)
Mushroom Masala Recipe in English:
https://goo.gl/FLHox2
Chettinad Mushroom Masala Recipe:
https://goo.gl/EhEBgg
Mushroom 65 Recipe:
https://goo.gl/T265o4
Method:
1. Heat oil & add mustard seeds and cumin seeds
2. When the mustard starts crackling, add onions, curry leaves, ginger-garlic paste &
saute 2 mins.
3. Add tomato puree, turmeric powder, kashmiri red chilli powder, garam masala powder &
salt.
4. Mix well. Close with lid & cook for 10 minutes
5. Finally add few chopped coriander leaves and mix. Thats it!
Your tasty yummy mushroom masala as a delicious side dish is ready to serve :)
Share the joy and love and don't forget to give us your feedback!
#HowToMake #MushroomMasala #TamilRecipes
You can buy our book and classes on
http://www.21frames.in/shop
HAPPY COOKING WITH HOMECOOKING
ENJOY OUR RECIPES
WEBSITE:
http://www.21frames.in/homecooking
FACEBOOK -
https://www.facebook.com/HomeCookingShow
YOUTUBE:
https://www.youtube.com/user/VentunoH...
INSTAGRAM -
https://www.instagram.com/homecooking...
A Ventuno Production :
http://www.ventunotech.com