5 years ago
Home Cooking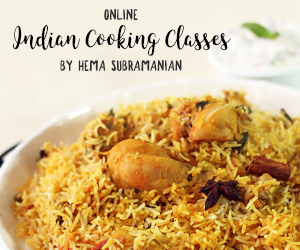 5 years ago
|
Home Cooking
DESCRIPTION
Mushroom pakora
Ingredients
Mushroom - 100 gm
Onion - 1 no
Garlic
Ginger
Green chili
Coriander leaves
Mint leaves
Turmeric powder - 1 tsp
Asafoetida powder
Chili powder - 1 tsp
Cumin powder - 1/2 tsp
Salt
Rice flour - 2 tsp
Besan flour - 5 tsp
Water
Mushroom Pakora Recipe in English:
https://goo.gl/Rhx7nd
Vegetable Pakora Recipe:
https://goo.gl/GjSAAU
Cabbage Pakora Recipe:
https://goo.gl/S5NbwQ
You can buy our book and classes on
http://www.21frames.in/shop
Method:
1. Take a bowl and add these ingredients - 100 gm mushroom, 1 Sliced onion, chopped garlic, ginger, green chili, coriander leaves, mint leaves.
2. Add these spices - Turmeric powder, asafoetida powder (hing), 1 tsp chili powder, 1/2 cumin powder, and salt.
3. Add 2 tsp rice flour, 4 to 5 tsp besan flour. Pour little water and mix all the ingredients together.
4. If the consistency is too watery or not coated well means, add more besan flour and water.
5. Heat oil and deep fry the pakoras.
Hot and crispy mushroom pakora is ready to taste!
HAPPY COOKING WITH HOMECOOKING
ENJOY OUR RECIPES
WEBSITE:
http://www.21frames.in/homecooking
FACEBOOK -
https://www.facebook.com/HomeCookingShow
INSTAGRAM -
https://www.instagram.com/homecookingshow/
TWITTER -
https://twitter.com/VentunoCooking
A Ventuno Production :
http://www.ventunotech.com