6 years ago
Home Cooking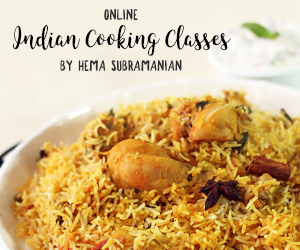 6 years ago
|
Home Cooking
DESCRIPTION
Mushroom Soup
Ingredients
Mushroom - 200 gms
Onion - 1 chopped
A few cloves of Garlic chopped
Butter (or) Olive oil - 1 tbsp
Pepper - 2 tsp
Salt to taste
Method:
1. In a wide pan add butter (or) olive oil, onion, garlic and sauté it for a few minutes.
2. Once the onion turns transparent add mushroom, salt, pepper and mix it. Wait till the mushroom is cooked.
3. Once cooked, cool it and then grind mushroom with a little water.
4. You will get a thick soup-like consistency. If you wish, you can dilute it with water. Check for salt & pepper.
5. Garnish it with spring onion stock and serve it hot.
Like us on FACEBOOK -
https://www.facebook.com/HomeCookingShow
Follow us on TWITTER -
https://twitter.com/VentunoCooking
Subscribe to YouTube -
http://www.youtube.com/user/VentunoHomeCooking
A Ventuno Production :
http://www.ventunotech.com