1 year ago
Home Cooking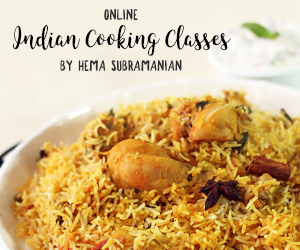 Mutton Donne Biryani Recipe How to make Donne Biryani Mutton biryani recipe
1 year ago
|
Home Cooking
DESCRIPTION

Prep Time: 20 mins
Cook Time: 1 hour 10 mins
Servings: 8-10

Ingredients

To Marinate Mutton
Mutton - 2 Kg
Salt - 2 Tsp
Turmeric Powder - 1 Tsp
Chilli Powder - 4 Tsp
Ginger Garlic Paste - 1 Tbsp
Curd - 2 Tbsp

To Make Onion Masala Paste
Gingelly Oil - 2 Tsp
Cinnamon
Cardamom Pods
Cloves
Peppercorns - 1 Tsp
Onion - 5 Nos Thinly Sliced
Green Chilli - 10 Nos
Water

To Make Green Paste
Gingelly Oil - 1 Tsp
Mint Leaves
Chopped Coriander Leaves
Fenugreek Leaves
Water

To Make Donne Biryani
Seeraga Samba/kaima Rice - 1 Kg
Gingelly Oil - 2 Tsp
Ghee - 3 Tbsp
Whole Spices
(Cinnamon, Cloves, Cardamom Pods, Star Anise, Bay Leaf
Mace & Stone Flower)
Shahi Jeera - 1 Tsp
Fennel Seeds - 1 Tsp
Onion - 1 No. Thinly Sliced
Ginger Paste - 1 Tsp
Garlic Paste - 3 Tsp
Tomato - 1 No. Chopped (Optional)
Marinated Mutton
Onion Masala Paste
Green Masala Paste
Water - 5 1/2 Cups
Salt

Today we are going to see how to make Mutton Donne Biryani recipe , This is very famous Biryani recipe in Karnataka especially in Bangalore Sivaji nagar Military's hotel, Kerala and Tamil Nadu as this yummy biryani served in Donne it is popularly known as Donne biryani, In this video I'm going to see making of Donne Mutton Biryani, In the similar way with littlie changes and tips we can make Chicken Donne Biryani as well. This is a long process but worth trying, first we marinate the mutton followed by boiling it post which we make yummy mutton biryani, in every step lot of measures and tips needs to be followed for best taste. Hope you try this yummy recipe at your home and enjoy.

Method:

For marinating the Mutton

1. Take mutton in a large bowl. Add salt, turmeric powder, chili powder, ginger garlic paste, curd and mix well to make sure all this marinade coats the mutton pieces.
2. Let the mutton sit aside for 1 hour and marinate.

For making the Onion masala paste

1. Add gingelly oil to a pan. Add cinnamon, cardamom, cloves, peppercorns and saute.
2. Add onions and saute for 2 mins. Then add green chilies and saute till the onions are golden brown in colour.
3. Turn off the stove, cool them down and grind into a fine paste with some water.
4. Onion masala paste is ready and keep it aside.

For the Green masala paste

1. Take gingelly oil in a pan. Add mint leaves, coriander leaves, fenugreek leaves and saute until they are wilted for about 2-3 mins.
2. Remove them from the pan, cool them completely.
3. Add the cooled down leaves to the mixer jar along with some water and grind into a fine paste.
4. Keep this green paste aside.

For making Donne Biryani

1. Add gingelly oil and ghee to a pressure cooker. Heat.
2. To this add cinnamon, cloves, cardamom, star anise, bay leaves, mace, stone flower, shahi jeera, fennel seeds and saute on a low flame.
3. Add onions and saute till they are golden brown.
4. Add ginger paste, garlic paste and mix well. Next, add in the tomatoes.
5. Add marinated mutton pieces and saute till the juices are released.
6. Add the ground onion masala paste and mix. Add the green paste and mix.
7. Pour water and add salt. Mix and pressure cook the mutton for 20 minutes on medium low flame.
8. Wash and soak the rice for 20 mins in water.
9. Transfer the cooked mutton gravy into a large pot and add the soaked rice.
10. Add salt if required and mix well.
11. Close the pot with a lid and cook the rice and mutton for 25 mins on a medium flame.
12. After a 10 mins interval, mix the rice and gravy to ensure even cooking.
13. After 25 mins, turn off the stove and let it sit for 10 mins before serving.
14. Incredible Donne Mutton Biryani is ready to be served.

Happy Cooking with Home Cooking.