7 months ago
Home Cooking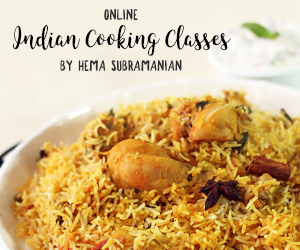 Nellikai Thokku (Amla Pickle)
7 months ago
|
Home Cooking
DESCRIPTION
NELLIKAI THOKKU (Amla Pickle)
Pickle is a spicy dip that is often found as a side to several dishes in the northern as well as southern states of the Indian sub-continent. With a flavourful and spicy taste, it is a perfect side for most Indian breakfast items and can also be used as a spicy spread for making sandwiches or vegetable rolls. And, of course, just like every other dish out there, Pickles can be prepared of several varieties too, like Lemon Pickle, Mango Pickle, or Mix Pickle. Today, we look at a recipe for a less popular but a really delicious variety, i.e. Amla Chutney.
Ingredients:
Gooseberry - 20 no
Water
Sesame oil - 4 Tbsp
Mustard seeds - 2 Tsp
Fenugreek seeds - 1/4 Tsp
Asafoetida powder - 1/2 Tsp
Red Chilli powder - 5 Tsp
Salt
Jaggery - 1 Tsp
Method:
1. Take a pot of hot water, place the Gooseberries into the pot.
2. Cook for 15 to 20 minutes and when the Gooseberries starts opening up and that's the indication that it is fully cooked. Turn off the stove and remove it from the pot and let it cool.
3. Once cooled, remove the seeds and you can cut the gooseberries into pieces.
4. Transfer the pieces to a mixer jar, if you need you can add little water and grind it into a nice puree.
5. For Thokku, add some sesame oil, mustard seeds, fenugreek seeds, hing or asafoetida powder, and red chilli powder. Give it a quick stir.
6. Now, add grounded Gooseberry puree and mix it till all the ingredients are combined well.
7. Now, add the required amount of salt. It will require more salt as Gooseberries are quite savouring so we need to balance the flavour.
8. Now, crumble some Jaggery and stir it with the mixture till it is blended with the mixture.
9. Stir it till you get the dark rich brown colour. You can add more oil if you want to store it for a longer period of time.
10. Your Nellikai Thokku is now ready. You can store and refrigerate this in a glass jar.
Visit our website –
http://www.21frames.in/homecooking
Follow us on Facebook –
https://www.facebook.com/HomeCookingShow
Follow us on Instagram –
https://www.instagram.com/homecookingshow/
Follow us on Twitter –
https://twitter.com/VentunoCooking
Subscribe to us on YouTube –
https://www.youtube.com/user/VentunoHomeCooking
A Ventuno Production :
http://www.ventunotech.com