3 months ago
Home Cooking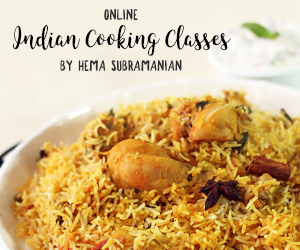 3 months ago
|
Home Cooking
DESCRIPTION
Nethili Fish Fry
Ingredients
Anchovies/Nethili - 8 nos
Ginger Garlic Paste - 2 tsp
Turmeric Powder - 1/2 tsp
Kashmiri Chili Powder - 2 tsp
Coriander Powder - 1/2 tsp
Gram Flour - 1 tsp
Ground Pepper
Salt - 1 1/2 tsp
Water
Oil for frying
Method:
1. In a bowl add ginger garlic paste, turmeric powder, kashmiri chili powder, coriander powder, salt, gram flour and ground pepper.
2. Gradually add water and mix to thick marinade.
3. Apply the marinade to anchovy/nethili. Let it mariante for 30 minutes.
4. Heat oil in a wide pan, add the marinated anchovy/nethili fish.
5. Fry the fish till it turns golden brown color. Maximum 3 minutes on each side.
6. Your Nethili Fish Fry is ready, serve hot.
WEBSITE:
http://www.21frames.in/homecooking
FACEBOOK -
https://www.facebook.com/HomeCookingShow
INSTAGRAM -
https://www.instagram.com/homecookingshow/
TWITTER -
https://twitter.com/VentunoCooking
A Ventuno Production :
http://www.ventunotech.com