6 years ago
Home Cooking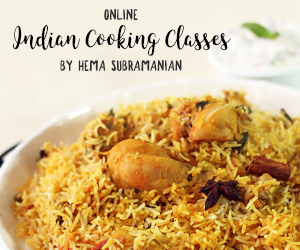 6 years ago
|
Home Cooking
DESCRIPTION
ONION CHUTNEY | Chutneys and Pickles
Onion chutney, a spicy dip that is often found as a part of the menu in the northern as well as southern states of the Indian sub-continent. With a flavourful and spicy taste, it is a perfect side for most Indian breakfast items. Made with shallots, it is one of the best dips that can be had with idlis, dosas, uthappams... and a plenty more breakfast dishes. Onion Dip can be a delicious alternative if you don't like lentil based dips or your usual tomato dips.
Ingredients:
Oil - 3 Tsp
Urad dal - 1 Tsp
Red chillies - 5 no.s
Shallots - 1 cup
Tamarind - 1 small piece
Water
Salt
For tempering:
Urad dal - 1/2 Tsp
Mustard seeds - 1/4 Tsp
Cumin seeds - 1/2 Tsp
Asafoetida powder - a pinch
Few curry leaves
Method:
1. Take a saucepan and heat some oil in it.
2. Add the urad dal and red chillies to the pan.
3. Saute until the urad dal turn a light golden brown in colour.
4. Now, add the shallots and saute until they turn transparent.
5. Now, turn off the stove and empty the contents into a mixer jar.
6. Soak a small piece of tamarind in some water.
7. Add the soaked tamarind piece and some salt to the mixer jar.
8. Grind all the contents into a coarse mixture.
9. For tempering, add the urad dal, mustard seeds, cumin seeds, asafoetida powder and a few curry leaves to a saucepan one after the other.
10. Saute for a few moments and then add the tempered ingredients to the ground mixture.
11. Your bowl of spicy Onion Chutney is ready to be served!
Visit our website –
http://www.21frames.in/homecooking
Follow us on Facebook –
https://www.facebook.com/HomeCookingShow
Follow us on Instagram –
https://www.instagram.com/homecookingshow/
Follow us on Twitter –
https://twitter.com/VentunoCooking
Subscribe to us on YouTube –
https://www.youtube.com/user/VentunoHomeCooking
A Ventuno Production :
http://www.ventunotech.com