2 years ago
Home Cooking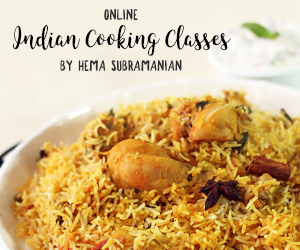 2 years ago
|
Home Cooking
DESCRIPTION
Paal Kolukattai | Paal Kozhukattai Recipe
#PaalKolukattai #PaalKozhukattai #sweets
Paal Kozhukattai is a popular Chettinad recipe. It is warm and delicious and can be had as a great evening snack. It is very tasty and also equally healthy with jaggery and coconut milk. It is important to let the Paal Kozhukattai sit for a minimum of 15 - 30 minutes before serving. You can either serve this warm or cold.
Prep time: 15 mins
Cook time: 60 mins
Number of Servings: 6-7 persons
Ingredients
For The Kozhukattai
Kozhukattai / Idiyappam Flour - 1/2 Cup
A Pinch Of Salt
Ghee - 1 Tsp
Boiling Water
For Jaggery Syrup
Jaggery - 200 Gms
Water - 1 Cup
For The Paal Kozhukattai
Milk - 1 1/2 Cups
Water - 1/2 Cup
Cardamom Powder - 1 Tsp
Thick Coconut Milk - 1 1/2 Cups
Method:
1. To make the kozhukattai balls, boil some water
2. Once the water starts boiling, pour over kozhukattai flour and mix it well to prevent lumps
3. Add ghee and stir it continuously till you get a dough consistency, let it cool down a little
4. Meanwhile, dissolve the jaggery in some water and keep it aside
5. It should be warm to touch, apply some ghee to the palms and make round balls
6. Repeat the process till you make all the kozhukattai balls
7. Heat milk and water and bring it to a boil
8. Add the kozhukattai balls slowly into the boiling milk
9. Close and cook for about 15 minutes
10. After about 15 minutes, add the thick coconut milk, cardamom powder
11. Simmer it for about 5 mins
12. Finally, turn off the stove and strain the jaggery syrup into the pot
13. Let it sit for a minimum of 15 - 30 minutes before serving
14. You can serve this warm or cold.
You can buy our book and classes on
http://www.21frames.in/shop
HAPPY COOKING WITH HOMECOOKING
ENJOY OUR RECIPES
WEBSITE:
http://www.21frames.in/homecooking
FACEBOOK -
https://www.facebook.com/HomeCookingShow
YOUTUBE:
https://www.youtube.com/user/VentunoHomeCooking
INSTAGRAM -
https://www.instagram.com/homecookingshow
A Ventuno Production:
http://www.ventunotech.com